UNC Collaborates with the Foreign Media!
Haitai, everyone!!
We are happy to announce that...
We're collaborarting with the foreign media in two countries!
Here are the two compamies we're collaborating with!
★UTINÁ PRESS in Brazil
★Alternativa Nikkei in Argentine
Thanks for a lots of supports, we were able to be published the first article!
Thank you so much!!!
The articles look so great!
Alternativa Nikkei has a digital version of it, so be sure to check it out!
↓↓↓
https://alternativanikkei.com/presentacion-de-la-nueva-oficina-de-la-gobernacion-de-okinawa-unc-conserjeria-de-la-red-uchina
Uchinanchu nu Network ya, deeji Magisandoo∼!
Uchinanchu's Network is very wide!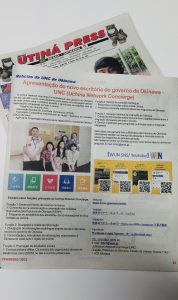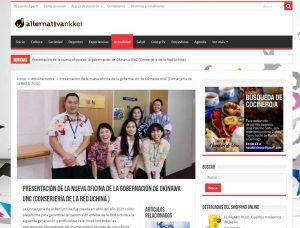 Related Articles