【Request for your cooperation in the survey】
Okinawa TV is going to produce a special program on the theme of "Okinawa we want to leave behind".
Mr. Irei of MARUKIN, who is in charge of the production, has sent a survey request to all overseas Uchinanchu.
Please click on the link below and fill out the questionnaire.

https://forms.gle/D8yAnMDegQ8mZiyD7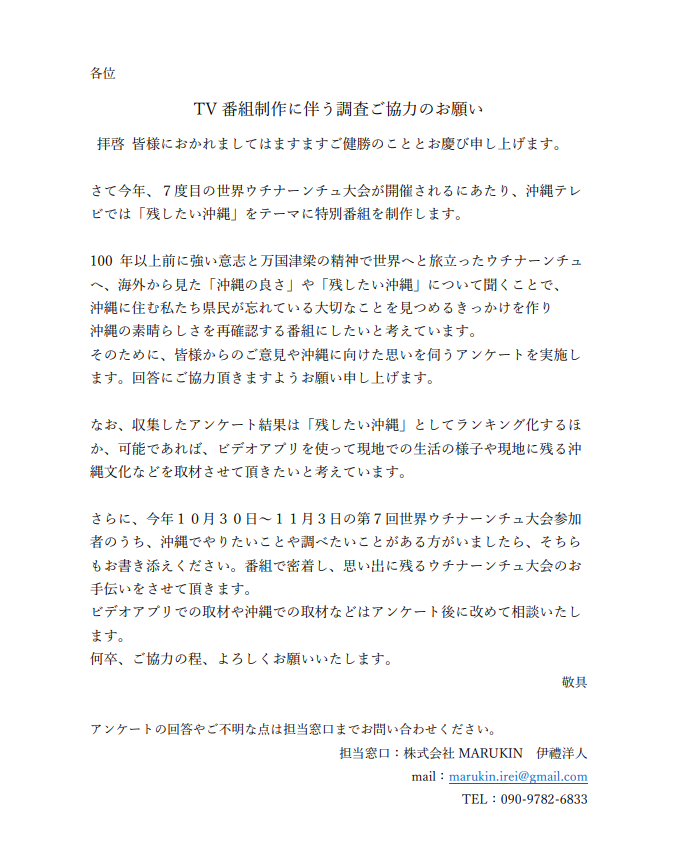 Related Articles