We Setup a WUN Instagram Account!
We have started a World Uchina Network(ワールドウチナーネットワーク)Instagram Account!!
Click "Instagram" in "SNS" on the upper right of this site to see the post!
 We will be sharing information about Uchinanchu from all over the world there, so please give it a follow! Please share it with all the Uchinanchu you know too!
WUN Instagram AccountUsername: w.u.n.1030URL  https://www.instagram.com/w.u.n.1030/?hl=ja

☆What does "click on 'Instagram' under 'SNS' in the upper right-hand corner of our site to view the posts" mean?


1 Click "SNS" in the upper right corner of the WUN site.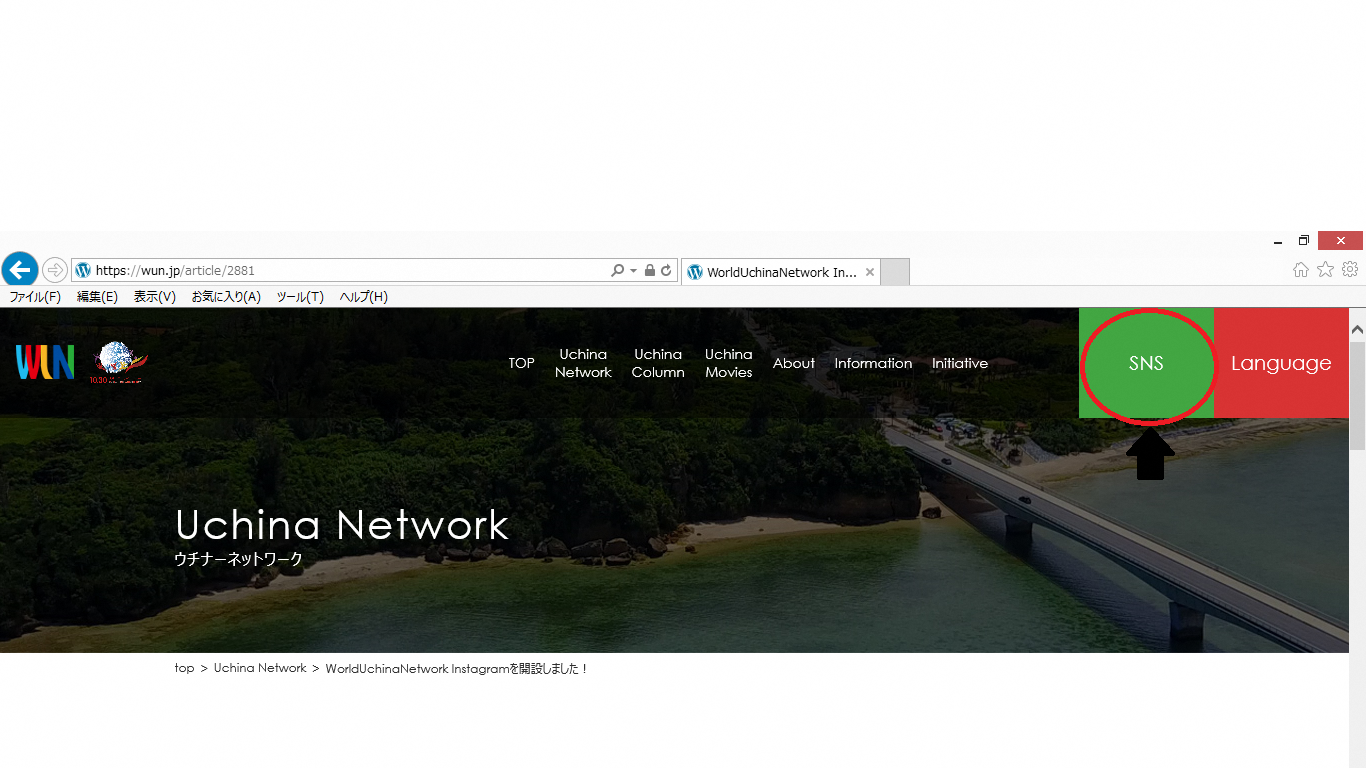 2 "Facebook" "YouTube" and "Instagram" will be displayed, if you click on "Instagram" you can see posts from our new WUN Instagram account.
Related Articles