【World Youth Uchinā Shinka Online with Fujian】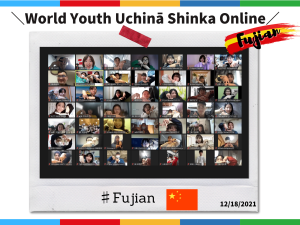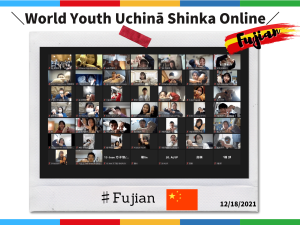 We held "World Youth Uchina Shinka Online with Fujian" on December 18.
We had a record number of participants, 180! The number of participants exceeded our expectations, making it a bigger event than ever before.
This time, we invited guests mostly college students from Fujian! Members who belong to the Eisa circle and those who love Okinawa participated in the event.
The interpreter was Mr. Xiao, a CIR from Okinawa Prefecture!He is also from Fujian!
Next year, Fujian and Okinawa will celebrate the 25th anniversary of their friendship city, and through this event, we were able to notice an even deeper relationship!
In addition, this year's Kaiho Yoshu Program was in Fujian Province, so the students gave a presentation on the connection between Okinawa and Fujian that they learned through the project.
We hope we can continue to communicate with each other through events in preparation for the 25th anniversary of our friendship city next year!
Thank you to everyone who participated in the event!
We wonder which country will be next month's Shinka Online Event・・・Look forward to it!
Related Articles