[Uchinā Junior Study 2022] 1st Learning Program ~Day1~
\Ichariba Choodee! Once you meet them, they are all brothers/
The 2022 Uchina Junior Study Program has begun.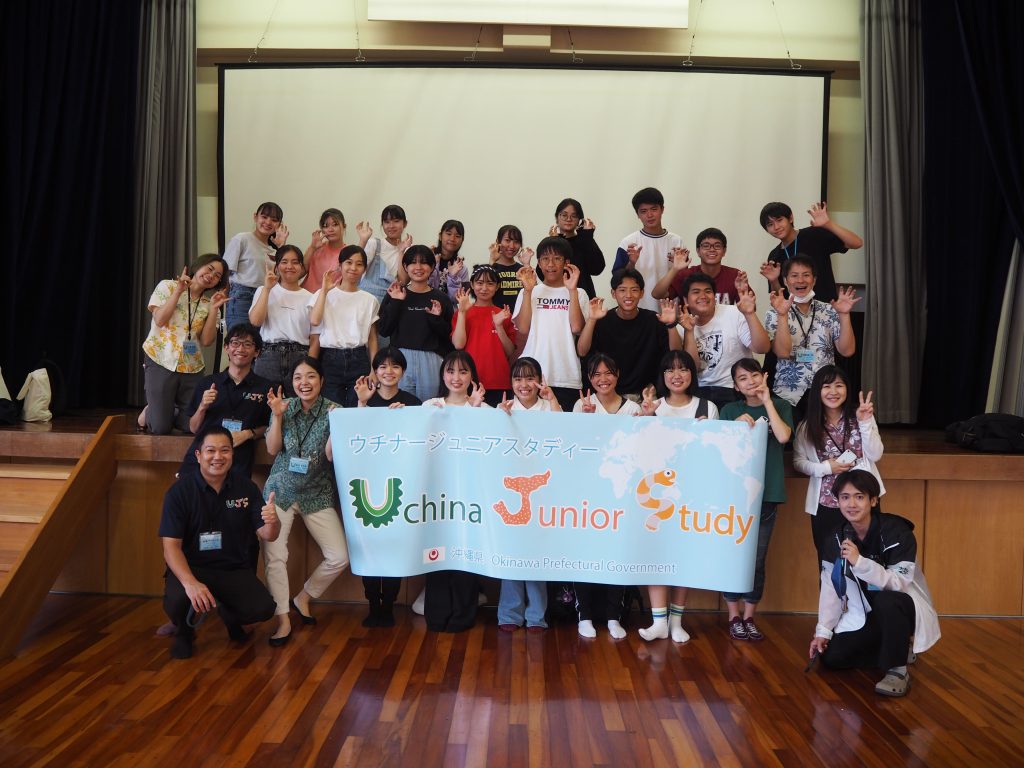 The long-awaited " 1st Learning Program" was held face-to-face in the gymnasium of JICA Okinawa Center.
The first day of the project, Saturday, June 25, was dedicated to orientation and ice-breaking.
Many parents also attended the meeting, it was presented where the goals and objectives of the project and the program schedule.
Mr. Tatsuki Oda of the Okinawa Prefectural Government's Exchange Promotion Division gave a welcome speech, started by asking, "What is Uchinanchu anyway?"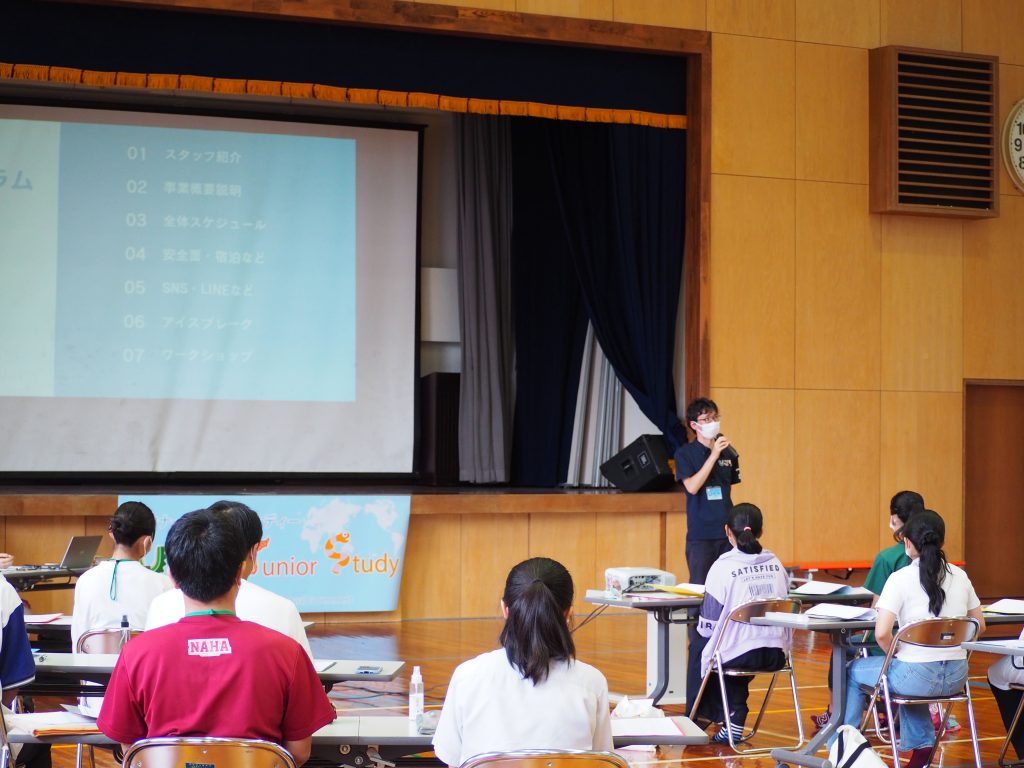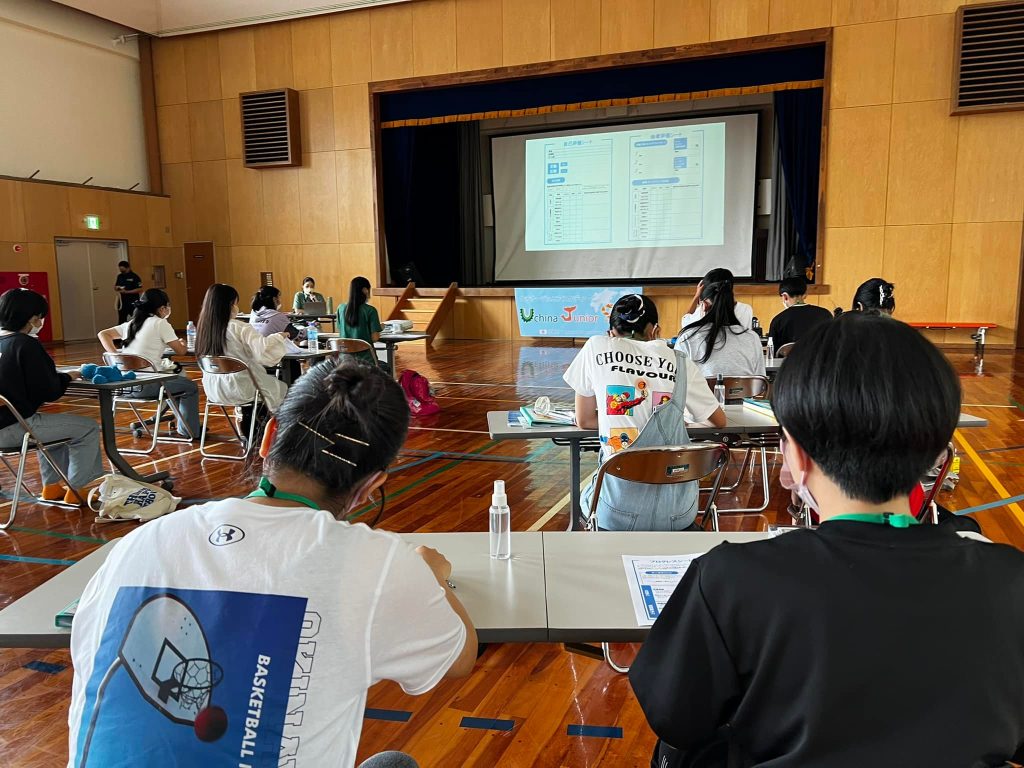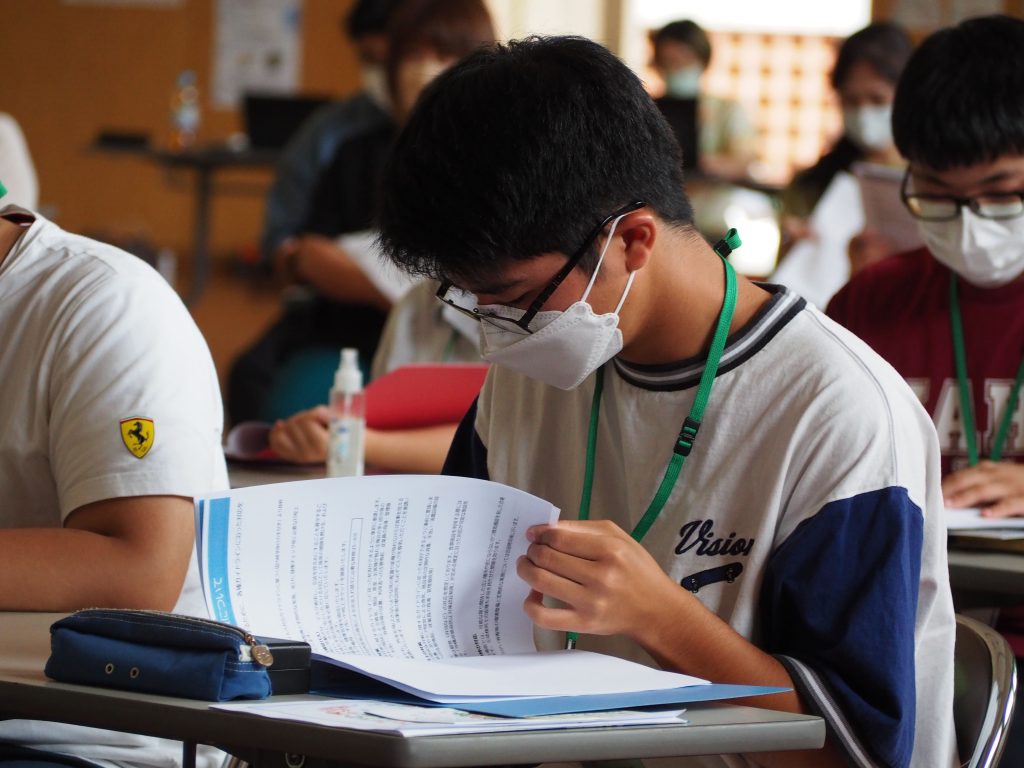 Afterwards, each responsible person explained about security management, social networks and public relations, and shared a clear picture of the project with the participants.
Participants were nervous before the orientation began, but during the break time, they began to introduce themselves.
Fuka Miyara (Nishihara High School) and Mio Oshiro (Haebaru High School) were chatting amicably.
We were so impressed by their frankness that our staff members inadvertently asked, "Have you two known each other for a long time?"
Then, Chiho Higa, WYUA, led the ice-breaking at 2:20p.m.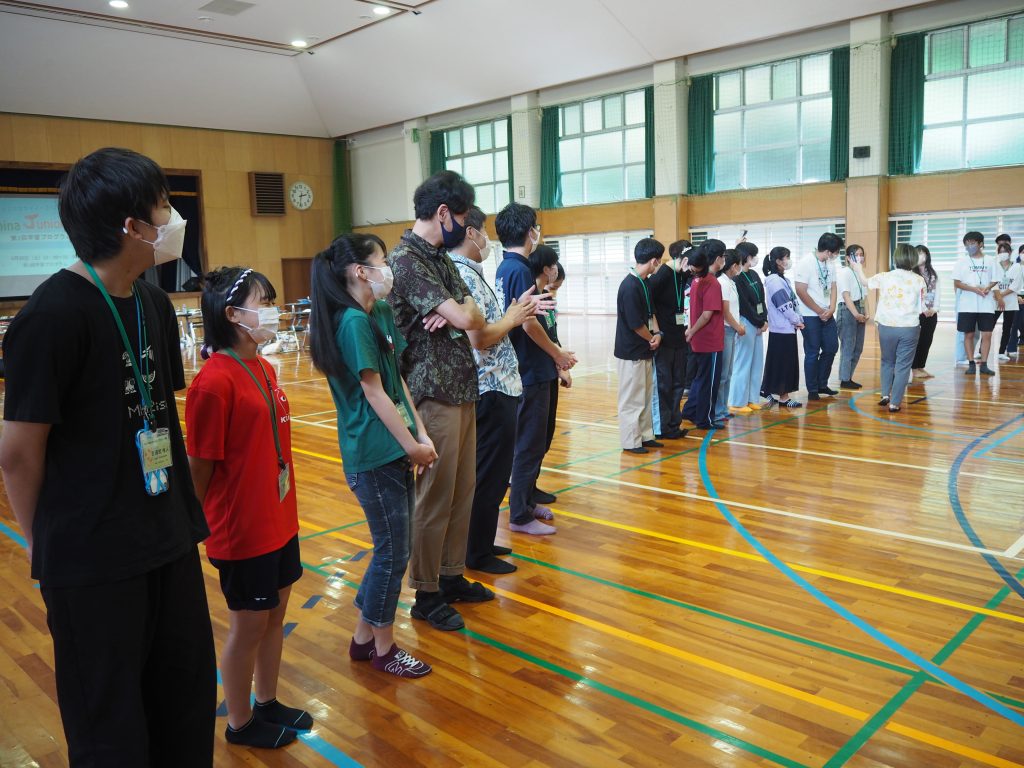 The objective is to create an environment in which participants can learn from each other by moving their bodies and speaking out loud.
The mission to line up in a row according to a certain theme without talking, and we discovered that there were three people with the same birthday.
It was a big crowd!
\Tell me your name/
It was a time to make eye contact, get to know each other's faces, learn about personalities and individuality through joint work, and finally learn names.
In a circle, they played a game in which they had to remember a name and a "pose that describes them" over and over again.
Mitsuki Kyan (Naha High School) was able to memorize it for all of them at the end. Well done!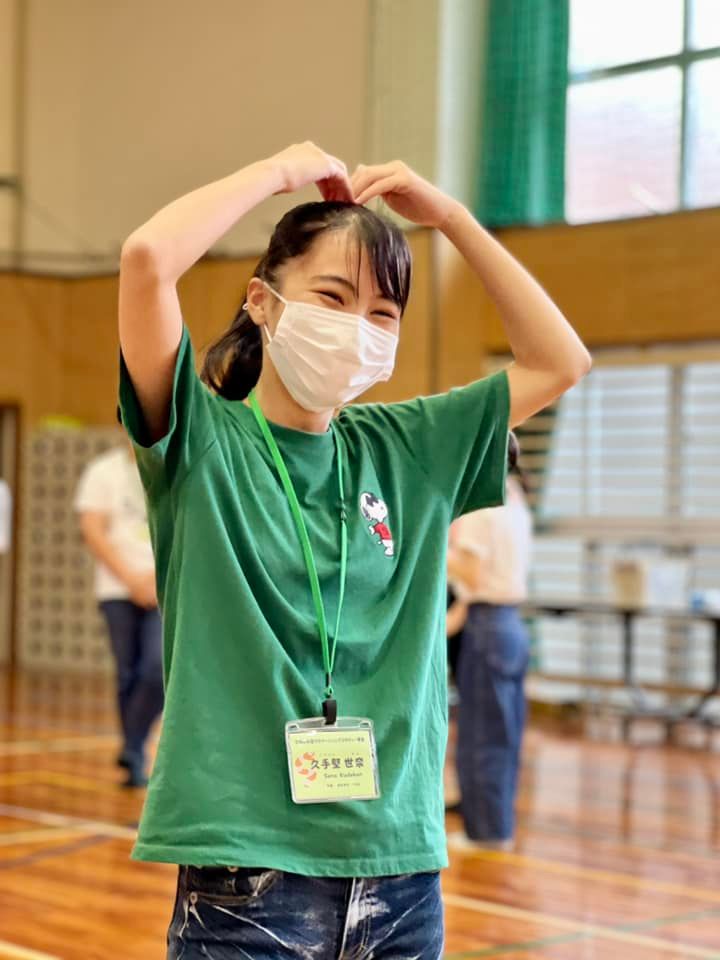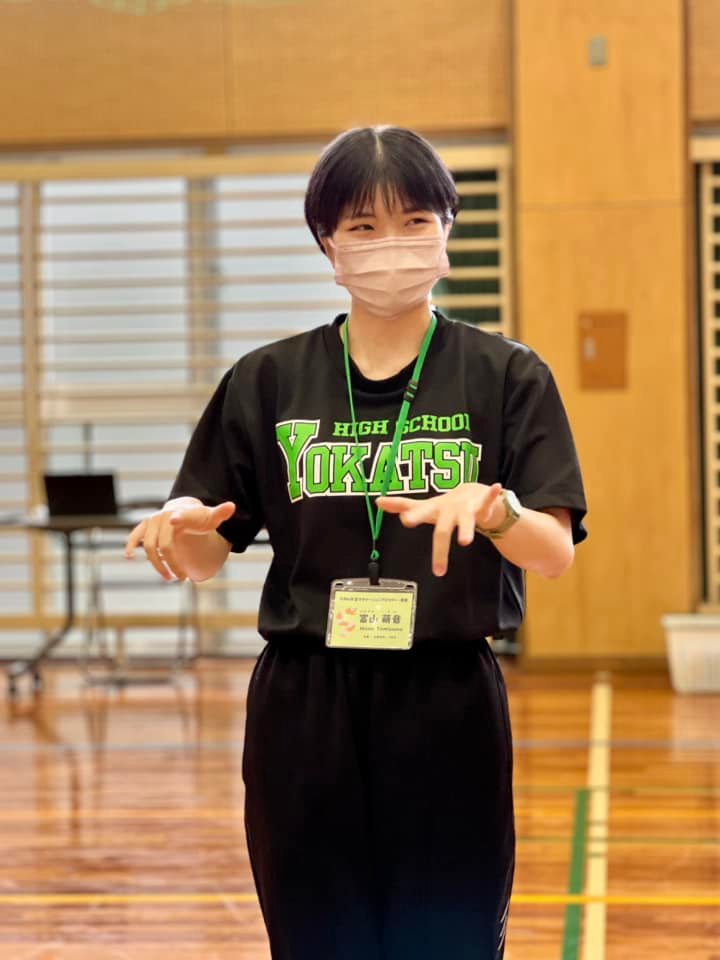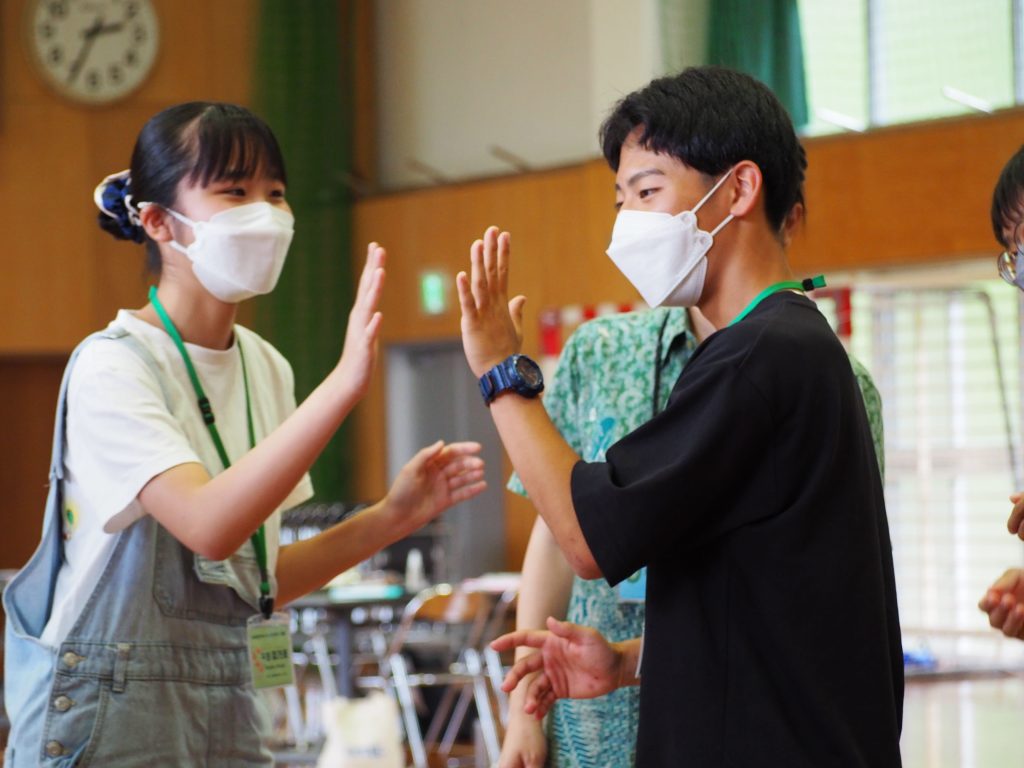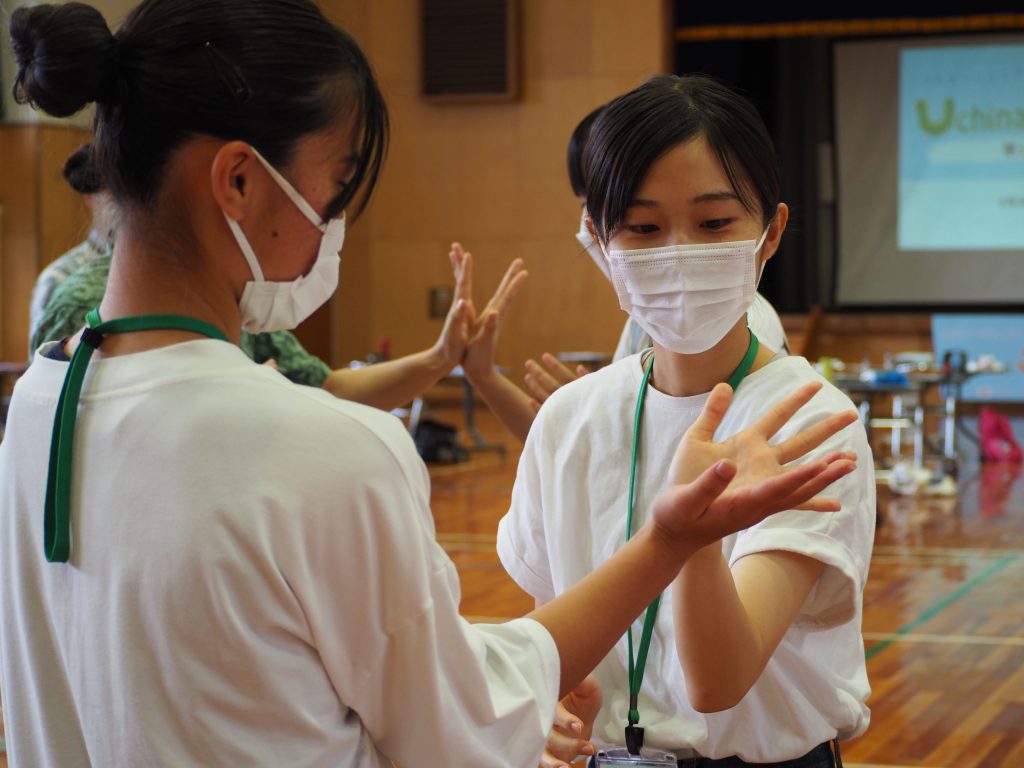 \The Okinawan students who will grow up the most in this summer/
Finally, it is time to make a "progress sheet."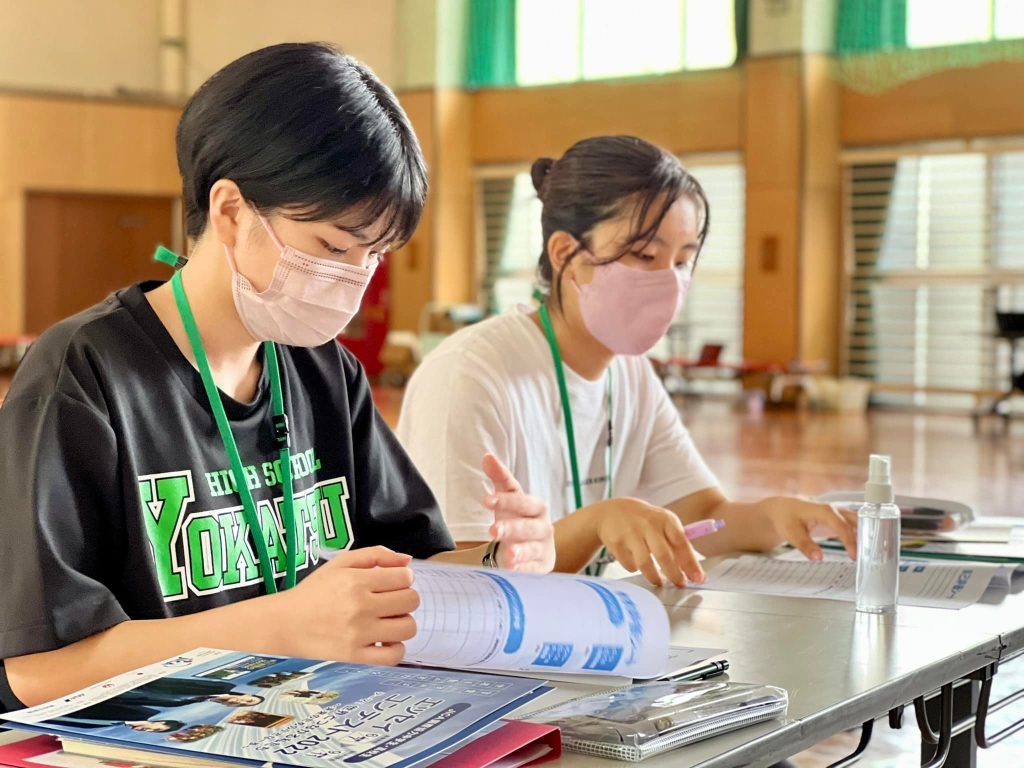 Aim for a super Yuinchu, who connecting the Uchinanchu network around the world!
【Schedule of the project】※Japan time
●1st Learning Program
June 25th, 1 p.m.~4 p.m.
June 26th, 9 a.m.~2 p.m.
*Overseas participants will participate online only for the first half of the 26th.
●2nd Learning Program
July 9th, 1 p.m.~4 p.m.
June 10th, 9 a.m.~2 p.m.
*Online participation for remote island participants and out-of-prefecture participants.
*Overseas participants will participate online only for the first half of the 10th.
●3rd Learning Program
August 1st~6th
*Overseas participants will participate online only in the morning.
●4th Learning Program
Planning project of The 7th Worldwide Uchinanchu Festival
[Uchina Junior Study Program 2022] 1st Learning Program ~Day2~
Related Articles