[Uchina Junior Study 2022] 1st Learning Program ~Day2~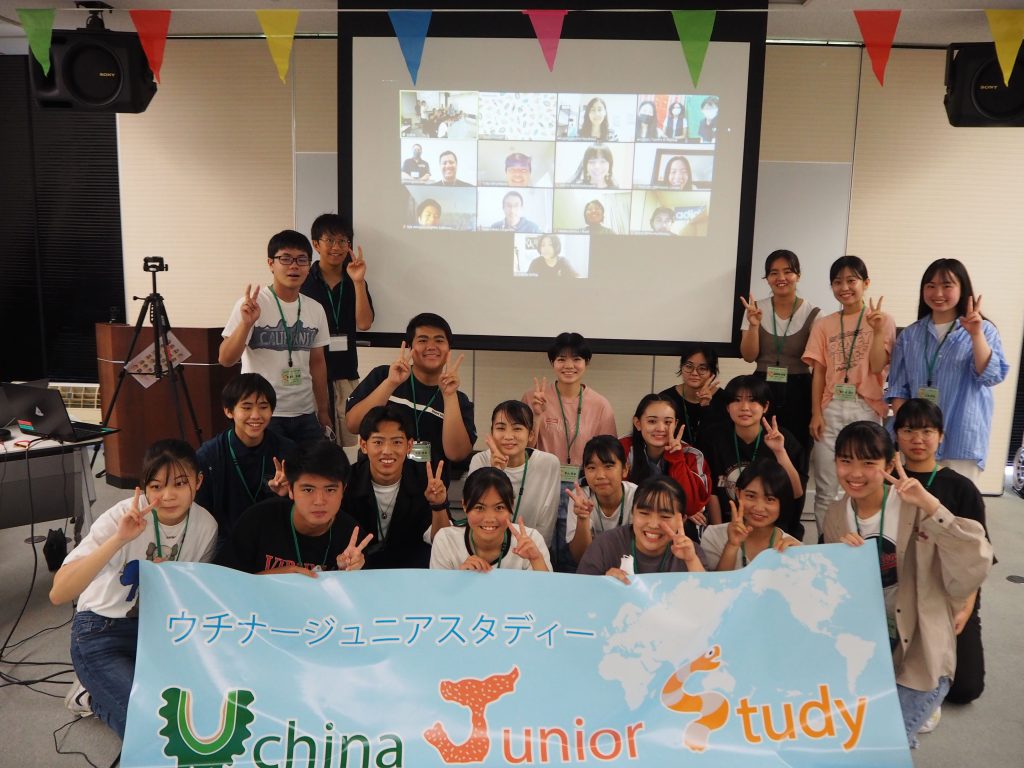 On the second day in the 1st Learning Program, we were at multipurpose room in JICA Okinawa Center.

We started at 9:00p.m. Japan Time and interacted with overseas leaders online. There were eight people from overseas in this program. Two people attended from Okinawa Association of America, and also another each participant attended from other association like Indiana, Hawaii, Vancouver, Mexico, Argentina, and Brazil.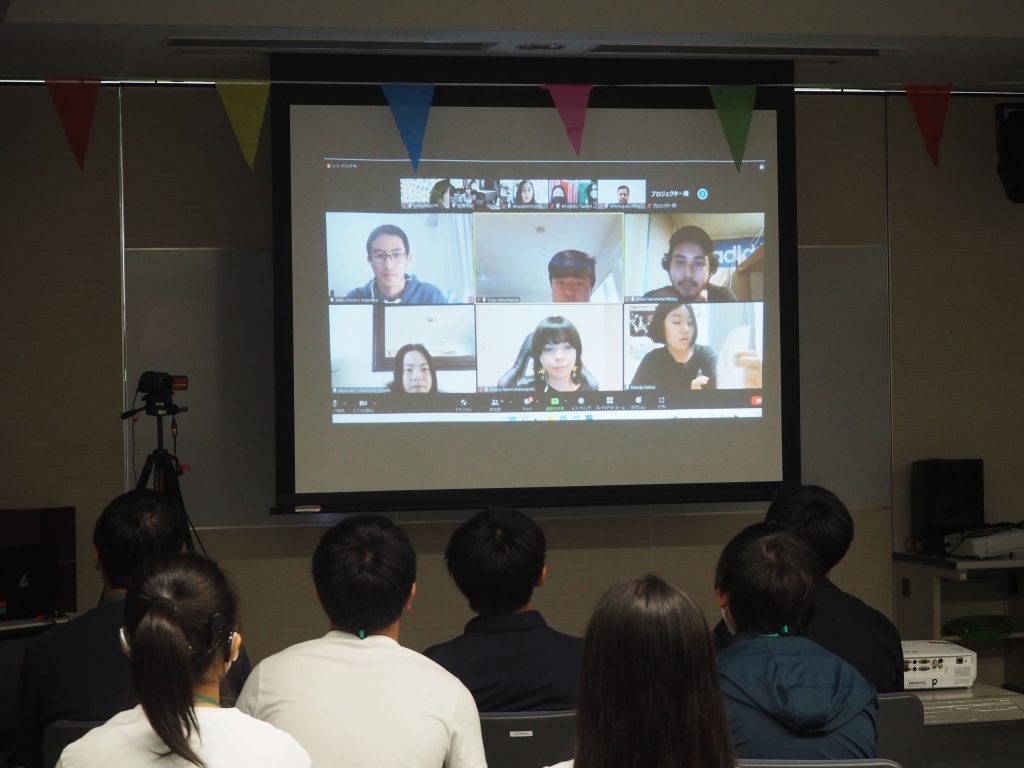 At the beginning of this program, we introduced ourselves using Uchinaguchi one by one in front of the video camera. At that time, we were confused speaking Uchinaguchi, but we took on the challenge helping each other.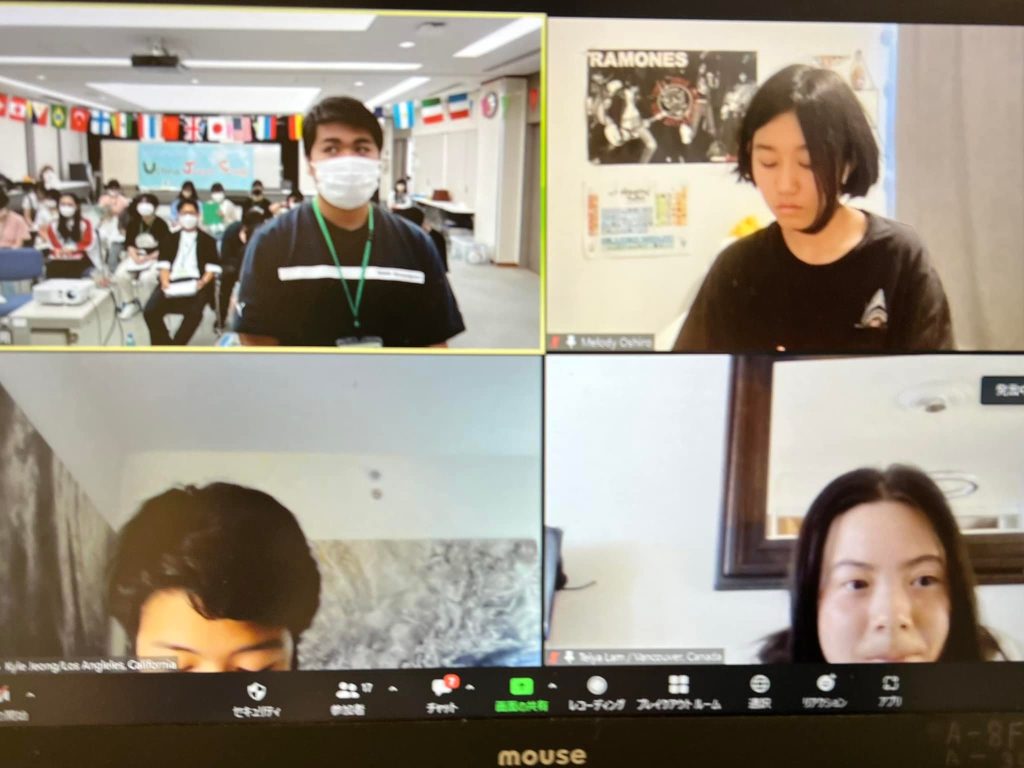 They were so cool that participants didn't give up and carry out.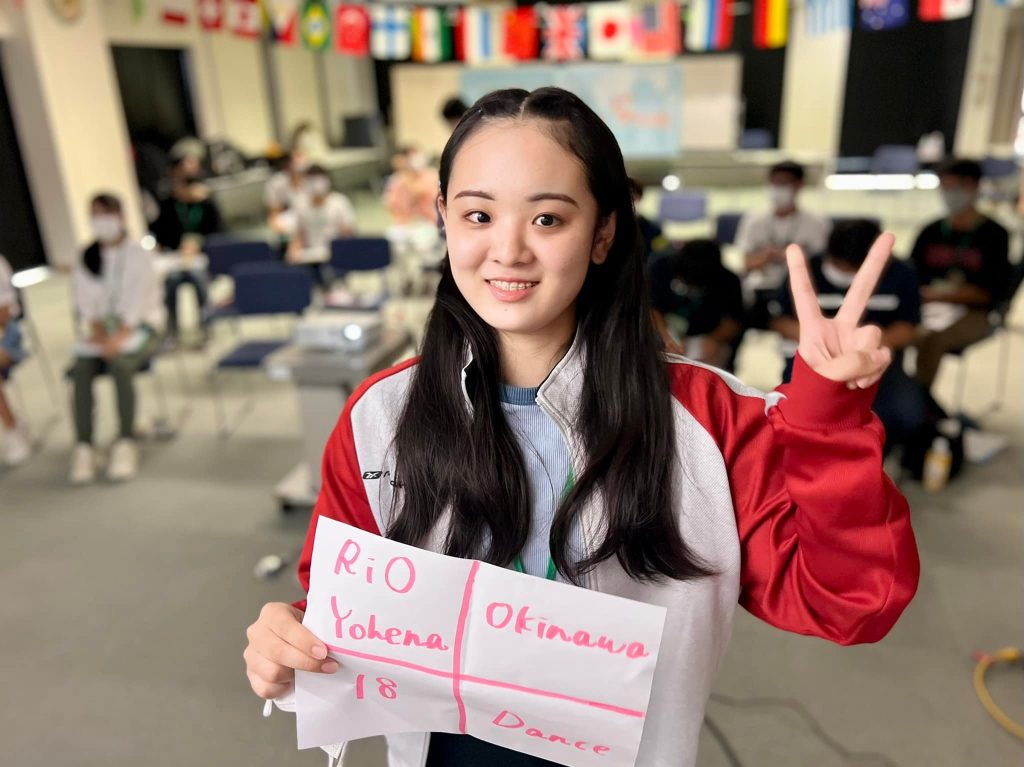 Each participants from overseas introduced in Japanese about the Okinawa Kenjinkai to which they belong.

Some participants spoke fluent Japanese, others spoke slowly and utmost effort. We could easily imagine that overseas participants would have practiced so hard. It made us happy.  

Scale of each Kenjinkai and activities also made surprised domestic participants in Japan!
They were surprised like "Is Andagi- meaning Sata Andagi- ?!", "Wow! You eat Okinawa Soba other side of the world!" and so on.
Thanks to the photos they showed us, it was easy to imagine and understand their activities.

During question time, there were some questions and impressions from some Okinawan participants. Yuta Miyagi (from Kuwae junior high school) asked the question in English.
We were moved that even though interacting online, junior high school and high school students made an effort and communicated each other.
Yayoi Hitomi (from Amagasashikinishi high school) and Luka Yamamoto (from Kansaidaigaku daiichi high school) who are from Amagasashiki city in Hyogo prefecture introduced about Hyogo Okinawa Kenjinkai.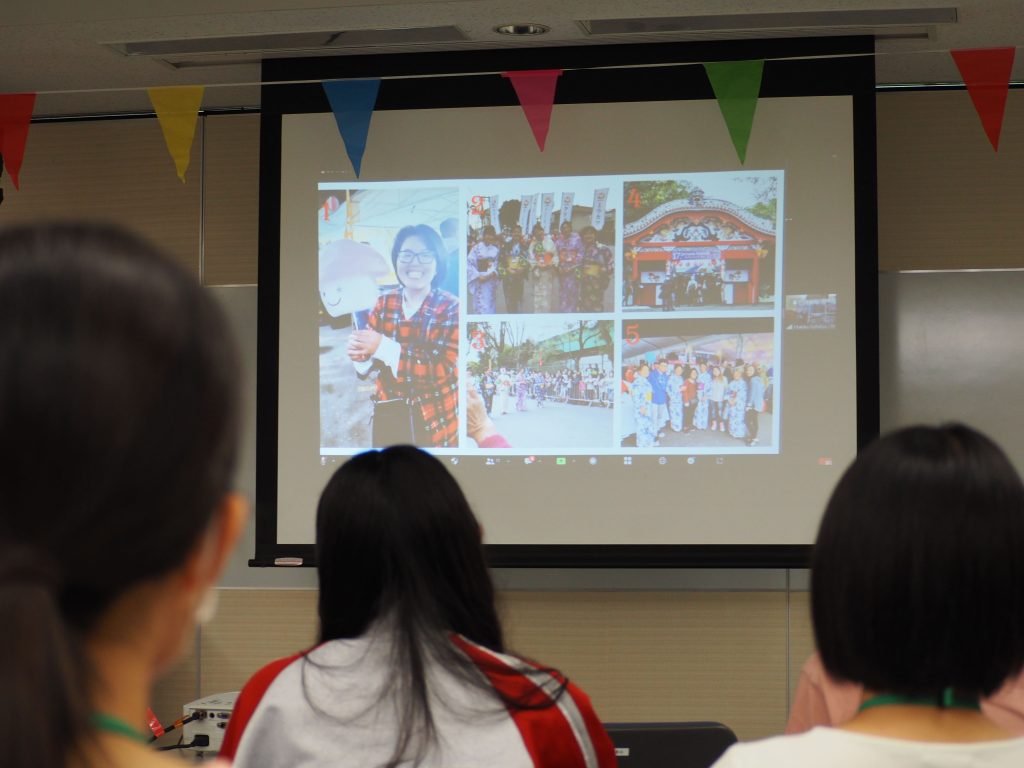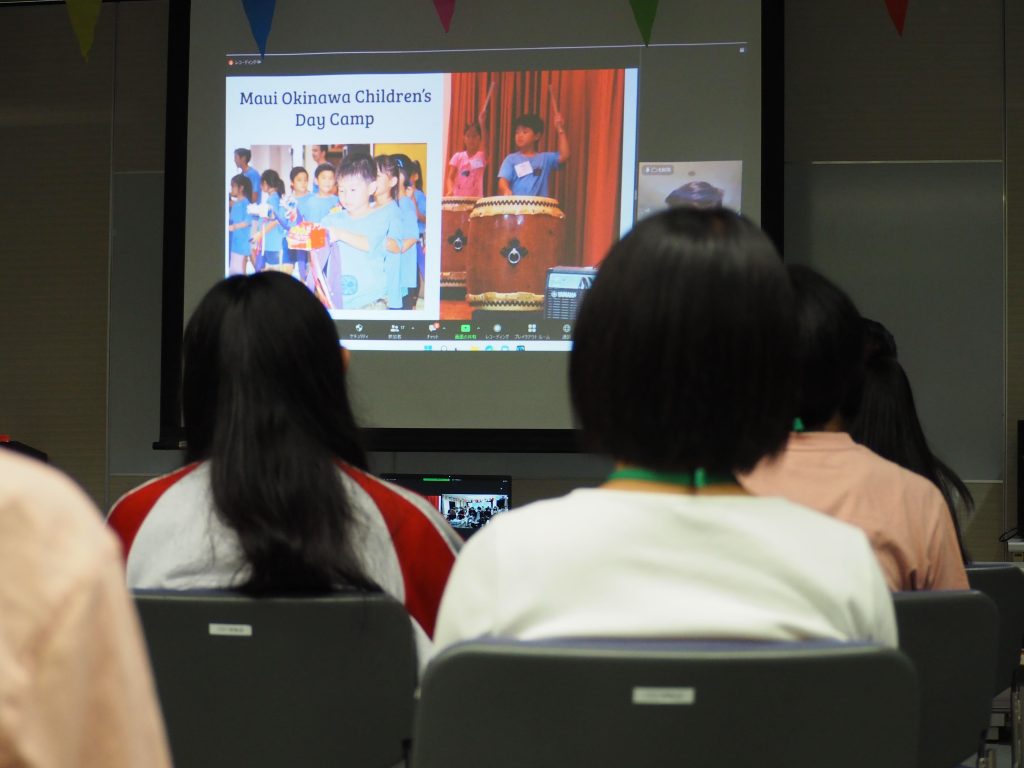 They told their favorite thing about the Kenjinkai is that it is a friendly and close-knit group, with energetic 70-year-old members and a youth club that plans and organizes a variety of activities.
We delivered presentation to overseas participants thorough translating Spanish, English, and Portuguese.

At the end, before disconnecting the Zoom, Tokuma Furusawa (Kumejima High School) was eagerly capturing his Instagram code on the video camera, and appealed to the overseas participants "Let's be friends!"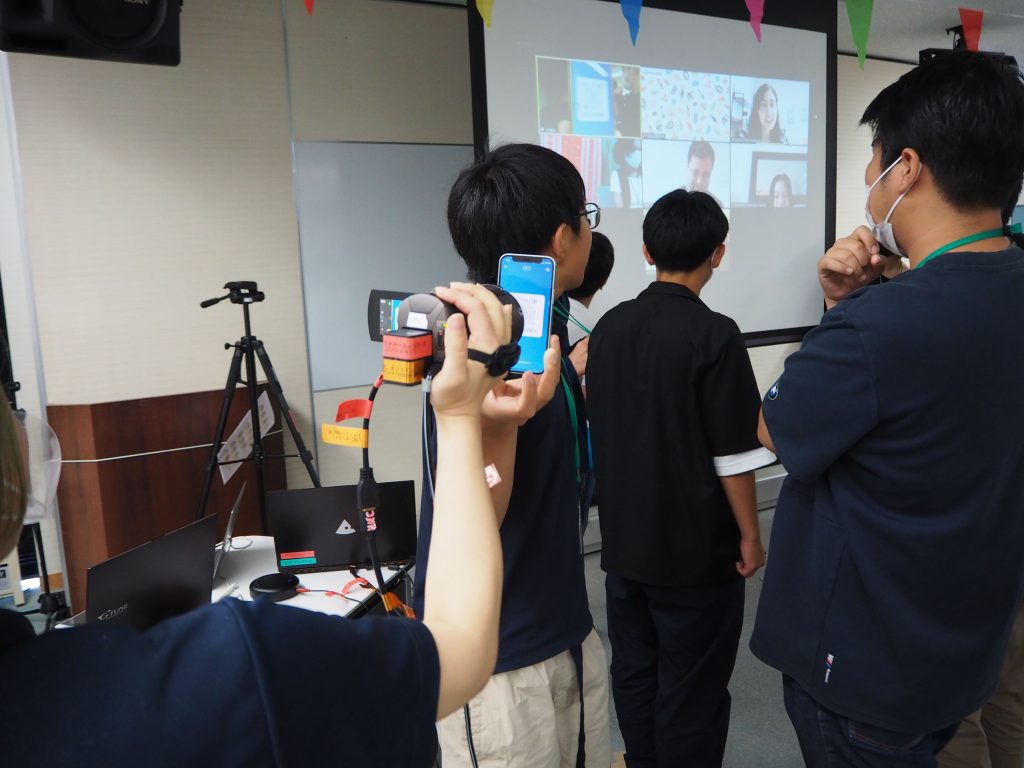 Wondering if he was really able to get them to follow his Instagram! By connecting through social networks, we can expand our networks at the level of our daily lives not only during events. It was only a fleeting moment, but a positive action.
The feelings of the domestic participants are growing: "I want to visit the Brazilian Prefectural Association someday," "I want to attend a Prefectural Association Festival," "Asado? I want to try it," etc.

And then from 11:30a.m. to 12:00p.m, the three-person of groups reviewed the goals they had set yesterday.
Mr. Seimori of JOCA led a workshop using the toy "Sticky," and in the whirlpool that emerged from the play, we shared what is the important thing when we're thinking about the people (friends) after us and when communicating our words.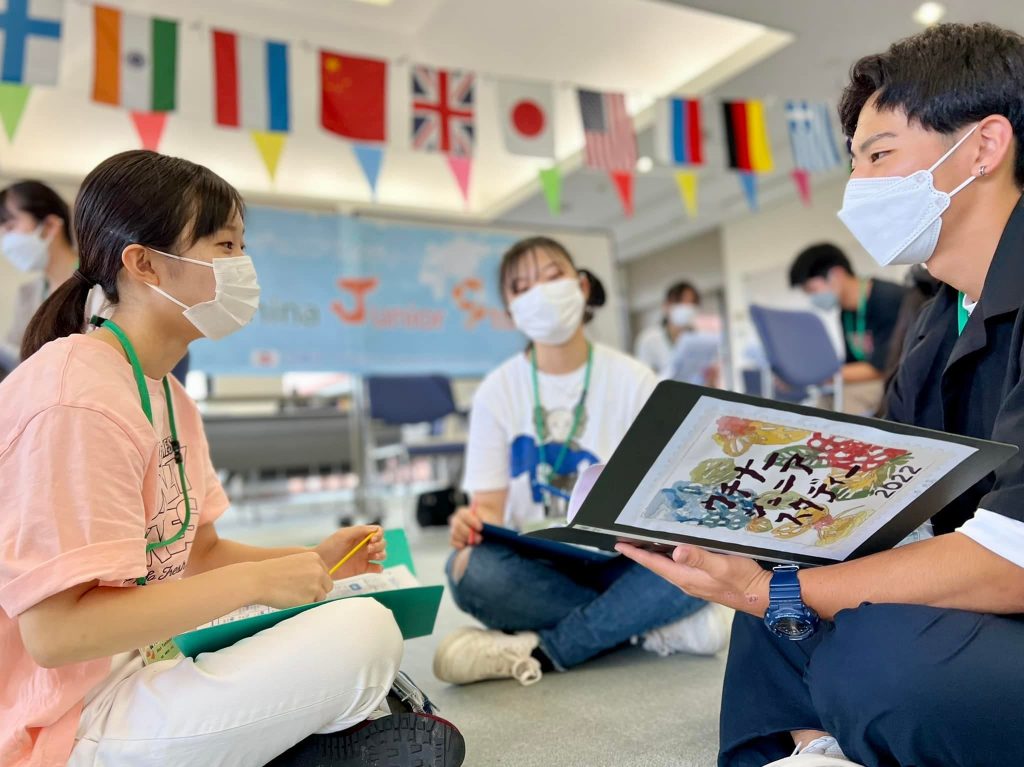 The play of pulling out the stickies was never completely success.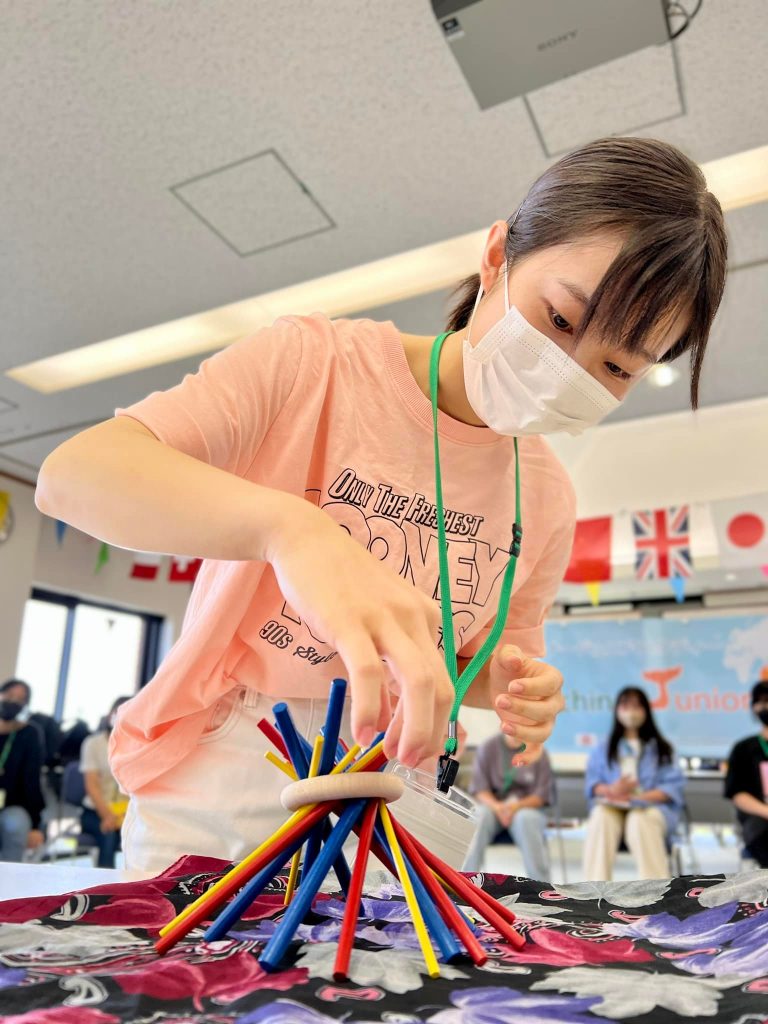 But in the process, they helped each other calling out like "Red is definitely not good!" "Maybe the blue one next to it is better." and so on.
Three people of the same color got together, discussed their goals, and promised to achieve them in future Uchina Junior Study Program.
Let's try "Sticky" again during the period!


After lunch, we had an immigration study.
We invited Ms. Kanako Ganeko as our instructor and took the "Crossroads" simulation work to relive the choices made by immigrant families.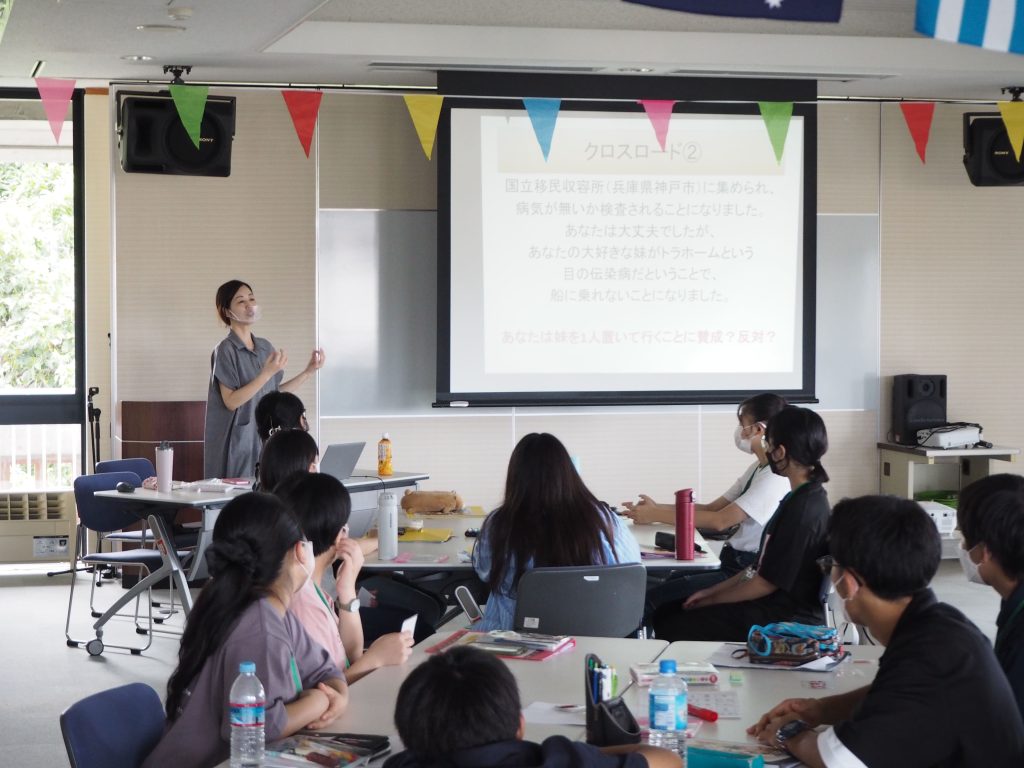 The students were able to deepen their understanding of prefectural immigrants.

Next week they will be assigned a Family Tree work.
Good luck with the 2nd Study Program!

[Uchinā Junior Study 2022] 1st Learning Program ~Day1~ 



Related Articles