2022 OKINAWA KEMPI Presentation & Ceremony of completion
On Friday, March 10, OKINAWA KEMPI Presentation & Ceremony of completion was held.

As in the previous year, this year, due to the effects of the Covid-19, the students were only accepted for about six months.
This year, six Uchinanchu descendants and one student from an Asia had been studying in Okinawa.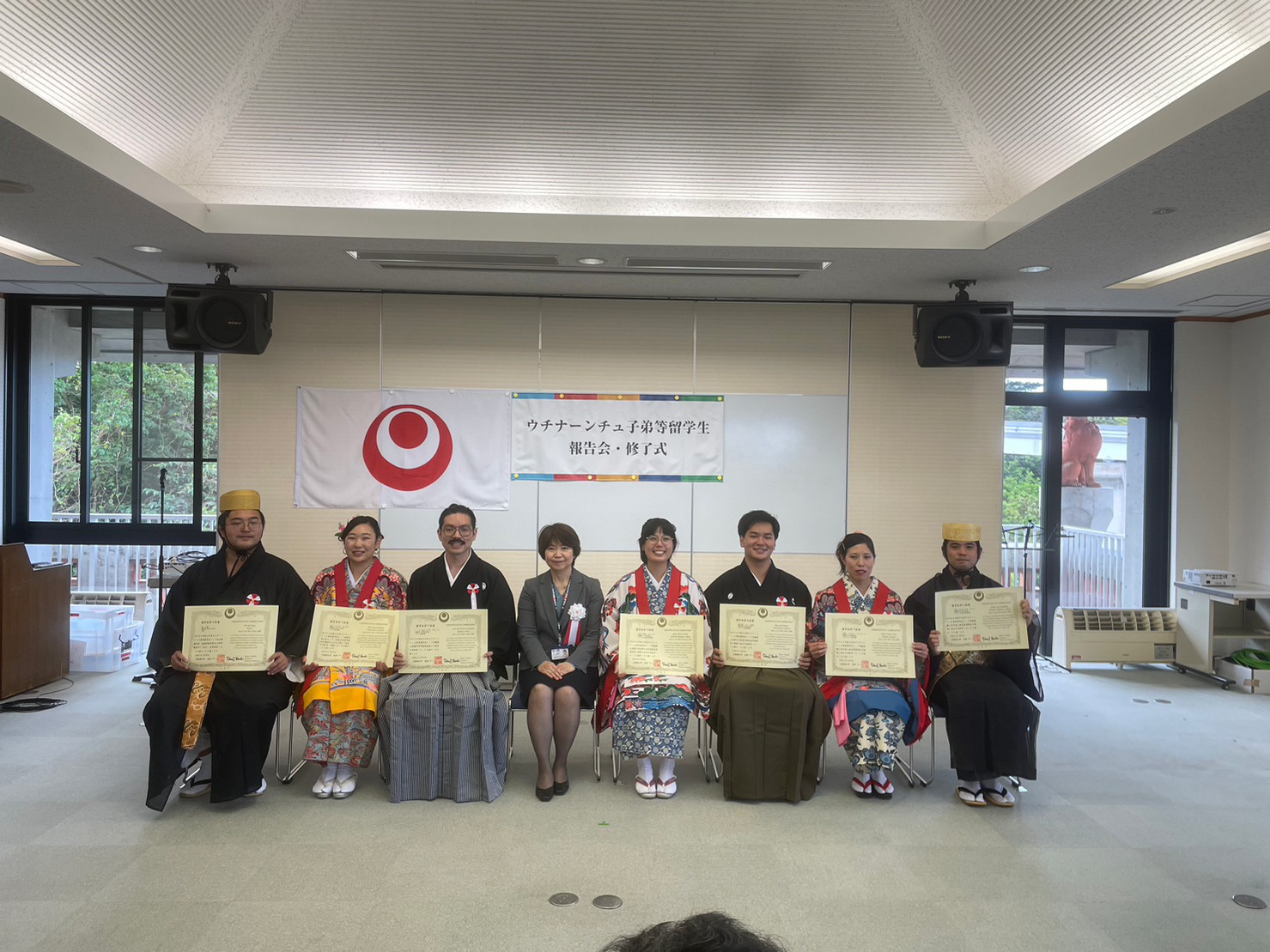 First, Ms. Mutsuko Kawakami, Supervisor of Culture and Sports, Culture, Tourism and Sports Department of Okinawa Prefecture, presented the certificate of completion and a commemorative gift (Kariyushi shirts) to the students.

Next, Mr. Izumi Hatano, President of Okinawa Prefectural University of Arts, gave a congratulatory address.

In his opening speech, Yuji Nakajima Gabriel, a representative of the Kempi exchange students, said I waited two years to come to Okinawa for this training program due to the pandemic, and this year I was finally able to come to Okinawa. 2 years was a long time, but I was still able to have many valuable experiences. I will not forget my experience in Okinawa and will bring it back to my home country as a treasure," he declared.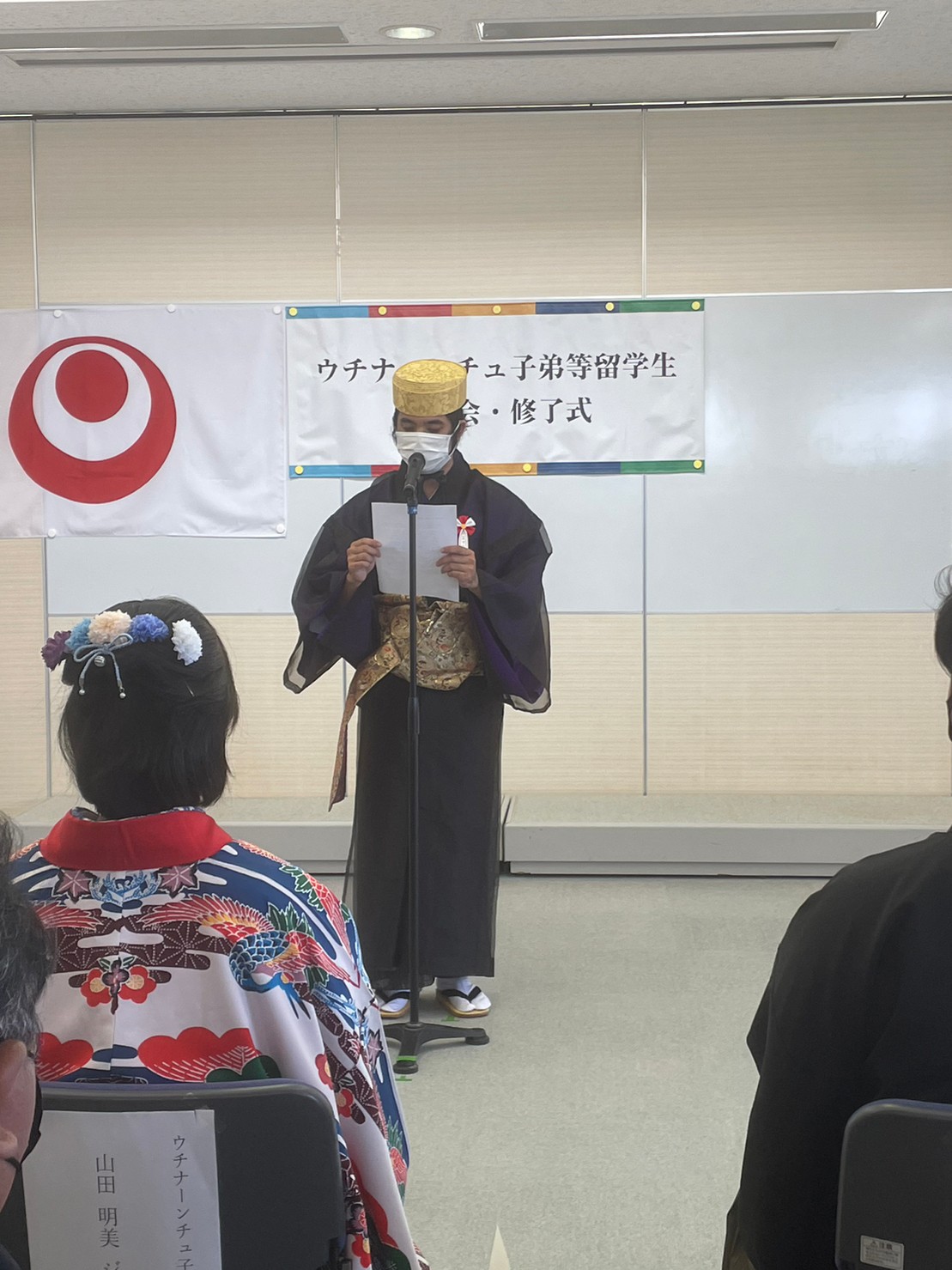 After the
Ceremony of completion
, the Presentation was held.
First, Mr. Satoshi Kanemoto, Director of the Global Education Support Center, Okinawa International University, gave a congratulatory address.
Then, seven Kempi students gave a speech on what they have learned and achieved through their training and life in Okinawa.

Fan Zih-hong from Taiwan, who has completed Ryukyuan cuisine training at three different institutions, expressed his gratitude and appreciation for what he learned at each of the training institutions. He also said, "Spending time with Kempi students from the other side of the world allowed me to have a good time and not be limited by my own values.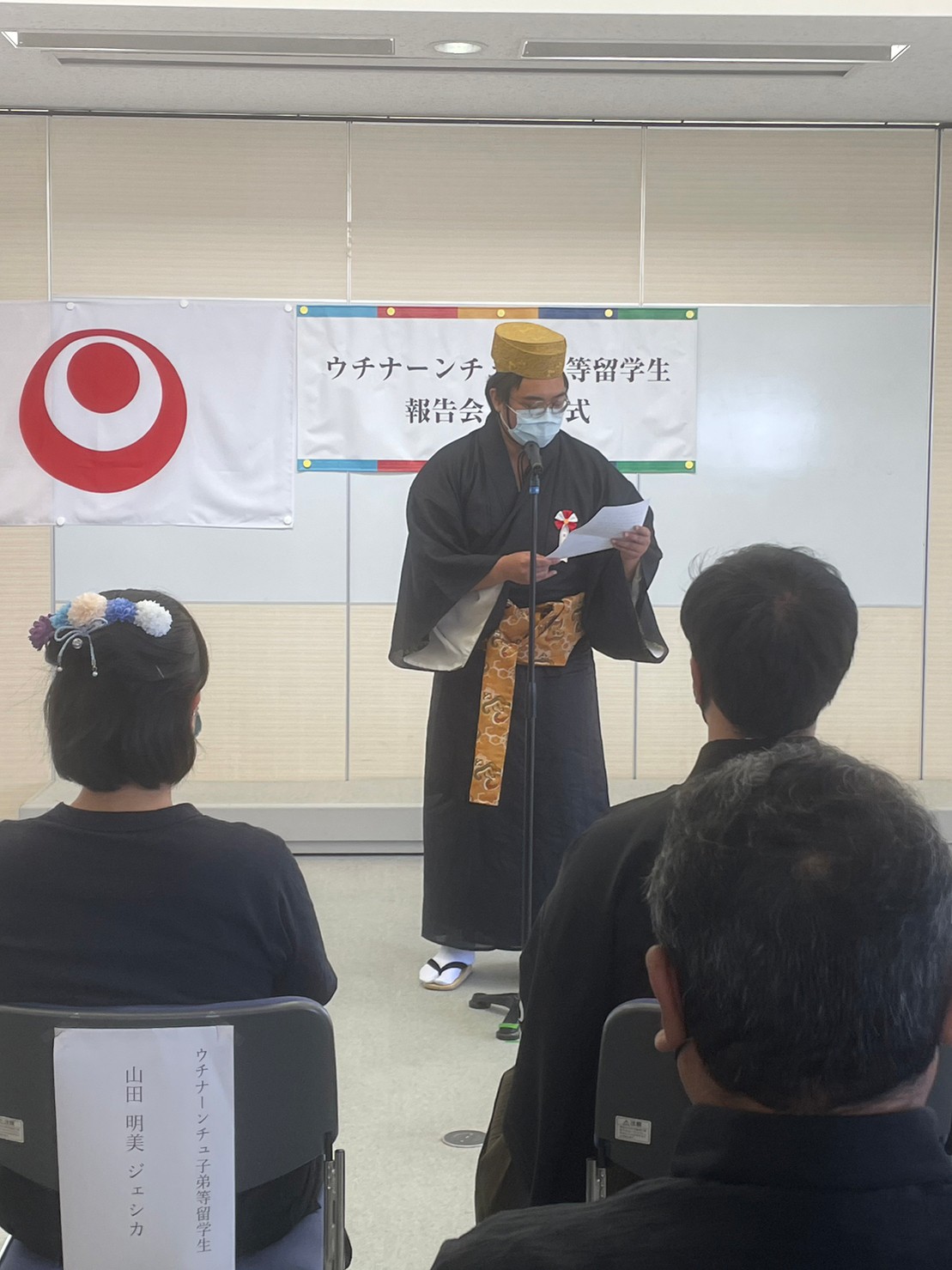 Mariela Goya, from Argentina, also commented, "This study abroad experience has strengthened my Uchina identity. Okinawa is a place where I can connect with my roots and most importantly, with myself. This training program was a good experience and I will always remember it," she said, sharing her thoughts on Okinawa.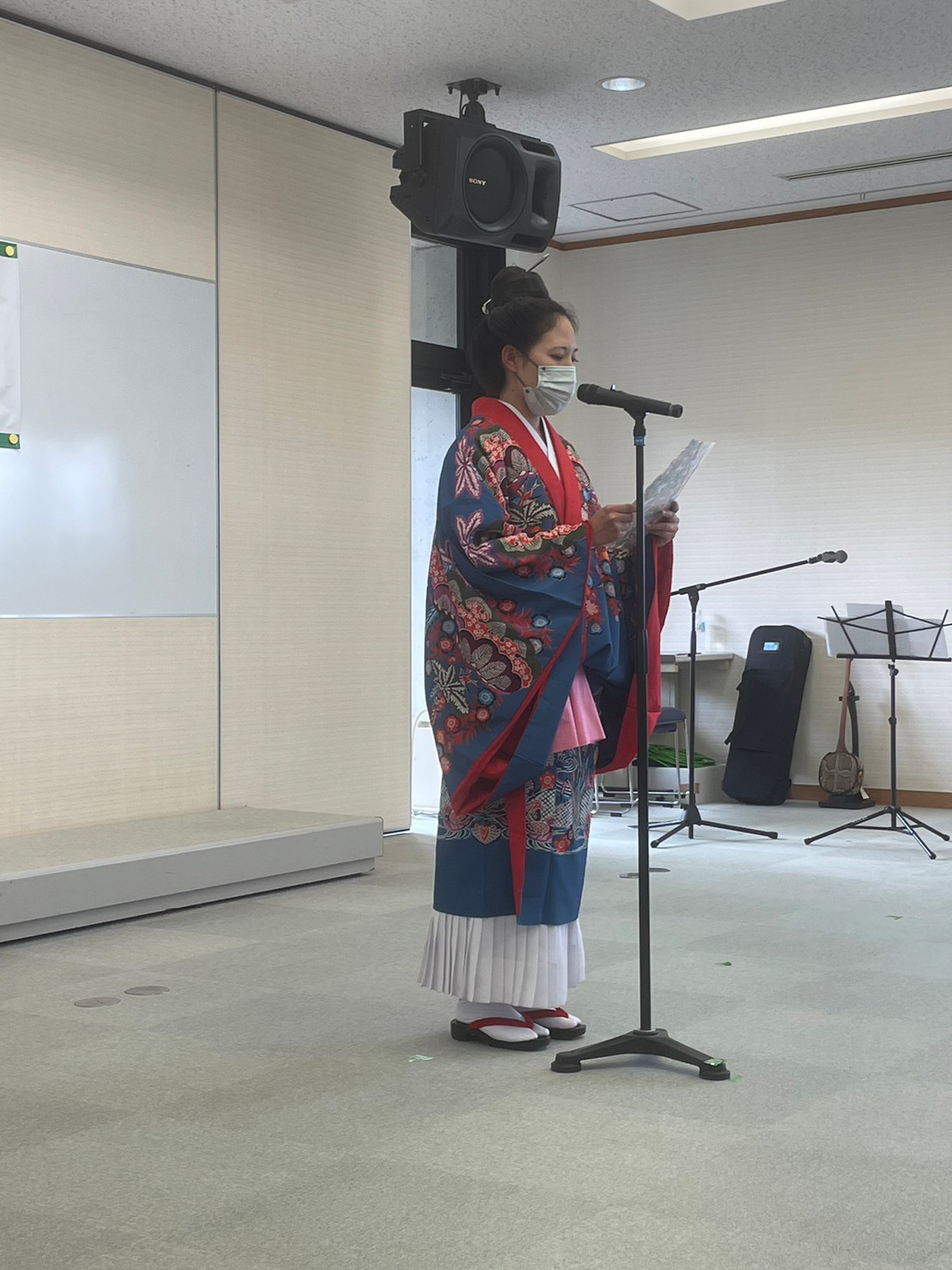 The next, Okinawan arts performing were presented by Kempi students.
The opening performance was "Kagiya de Fuu," with singing sanshin by Wreyn Waniya and Cesar Yamaguchi, and dancing by Mariela Goya and Yuji Nakashima.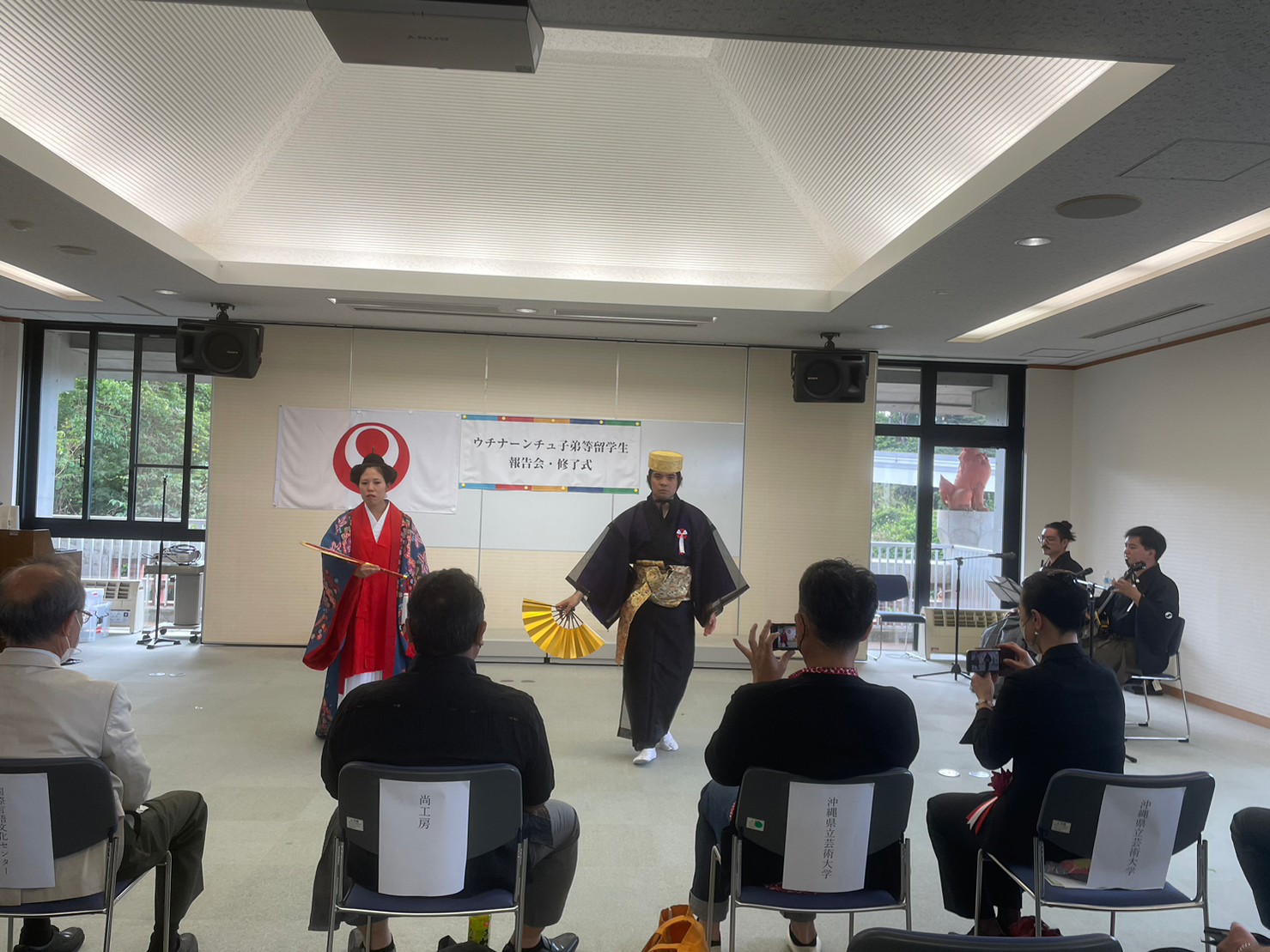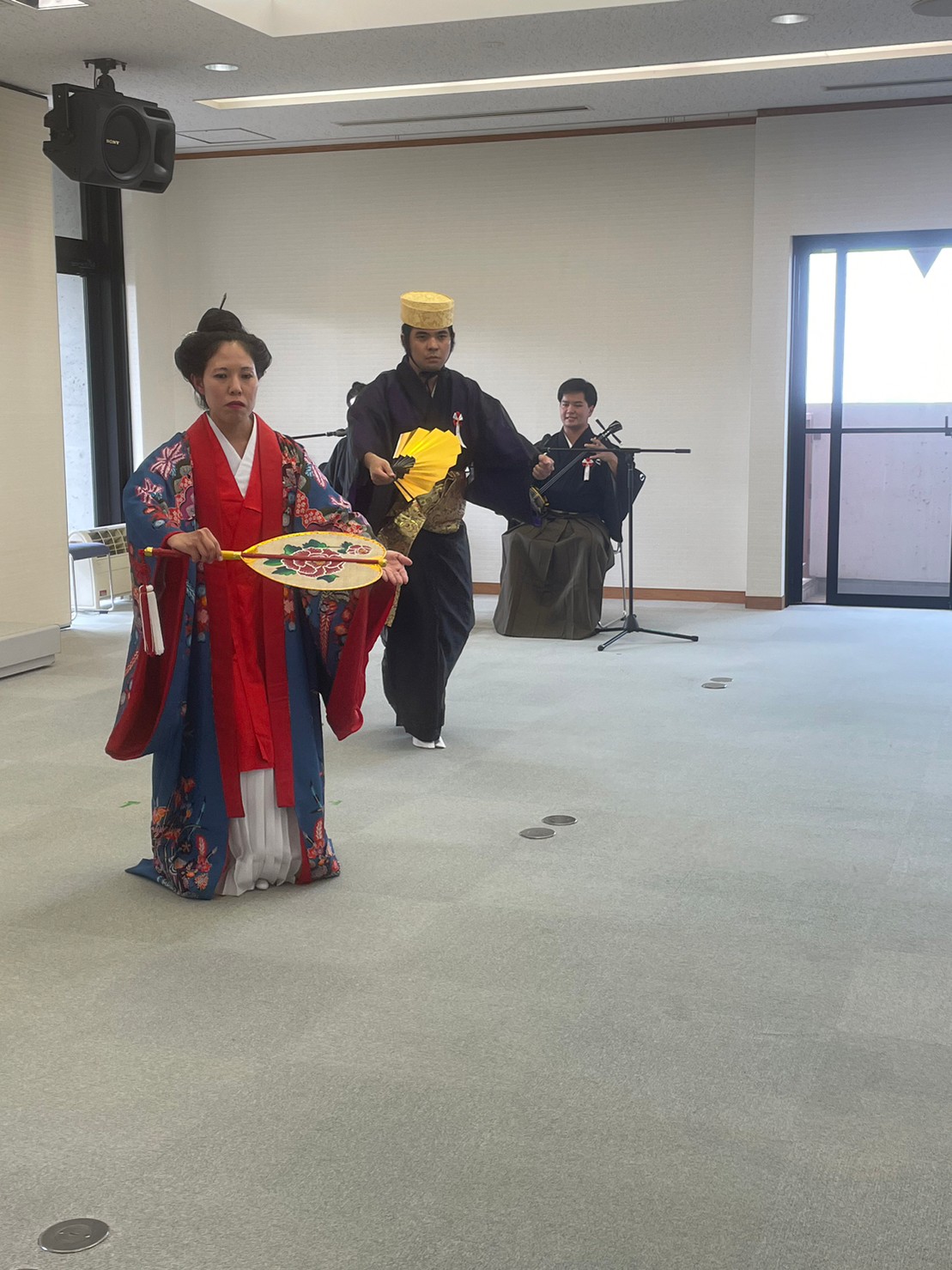 Next, Jessica Yamada, Cesar Yamaguchi, and Erika Kunihisa performed a Karate.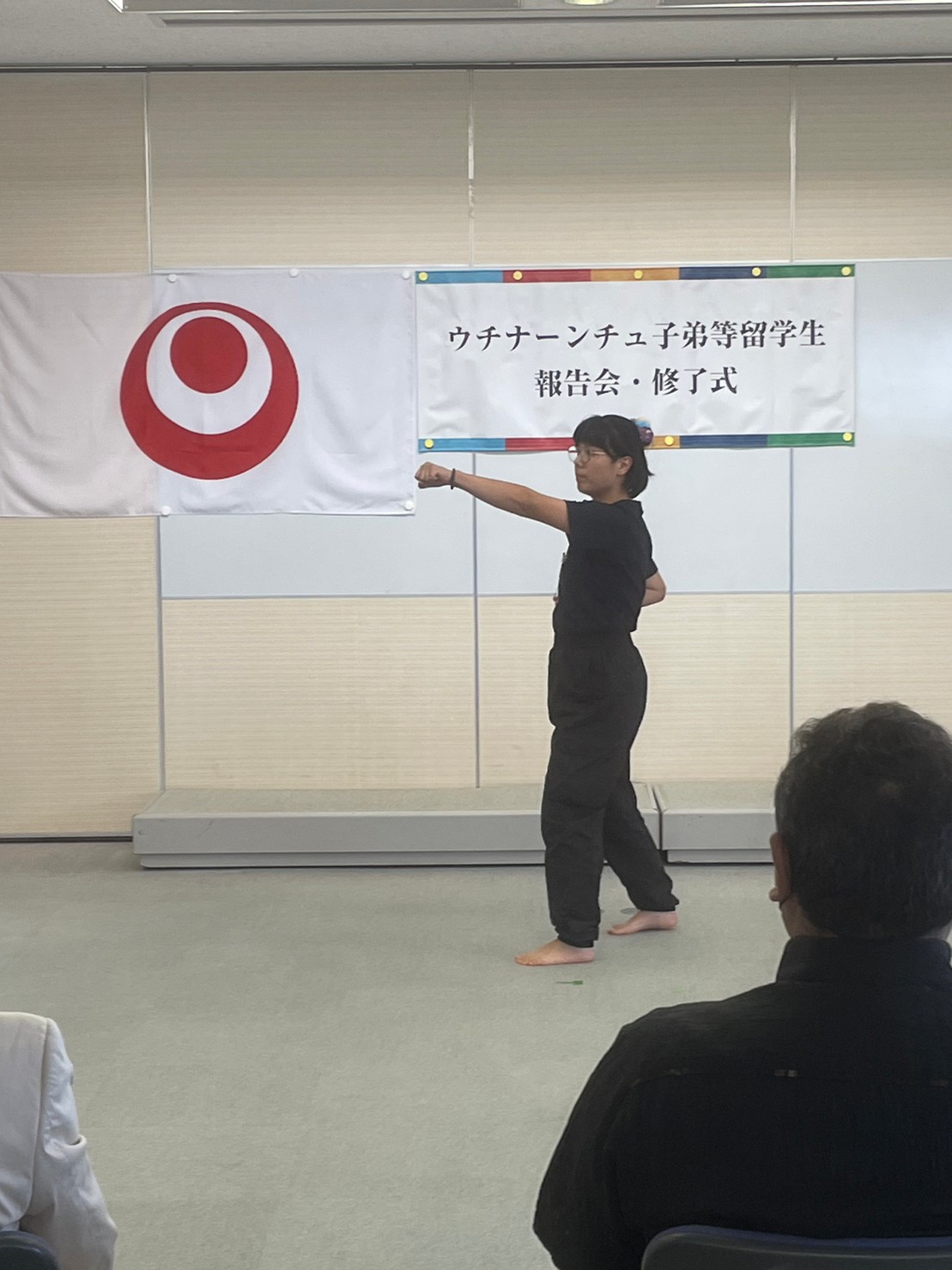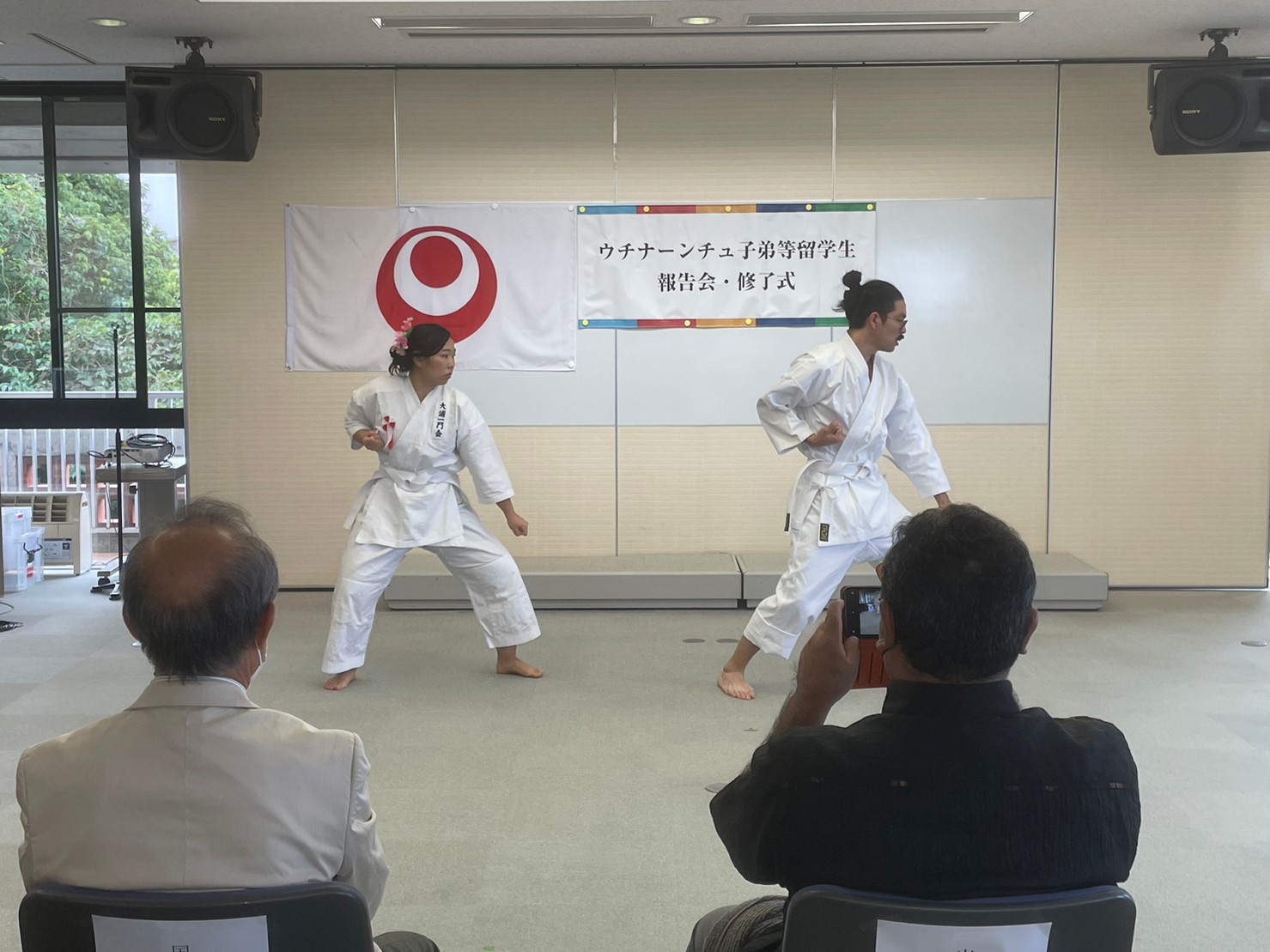 Finally, all the Kempi students presented "Asadoya Yunta" and all the participants danced Kachaasii.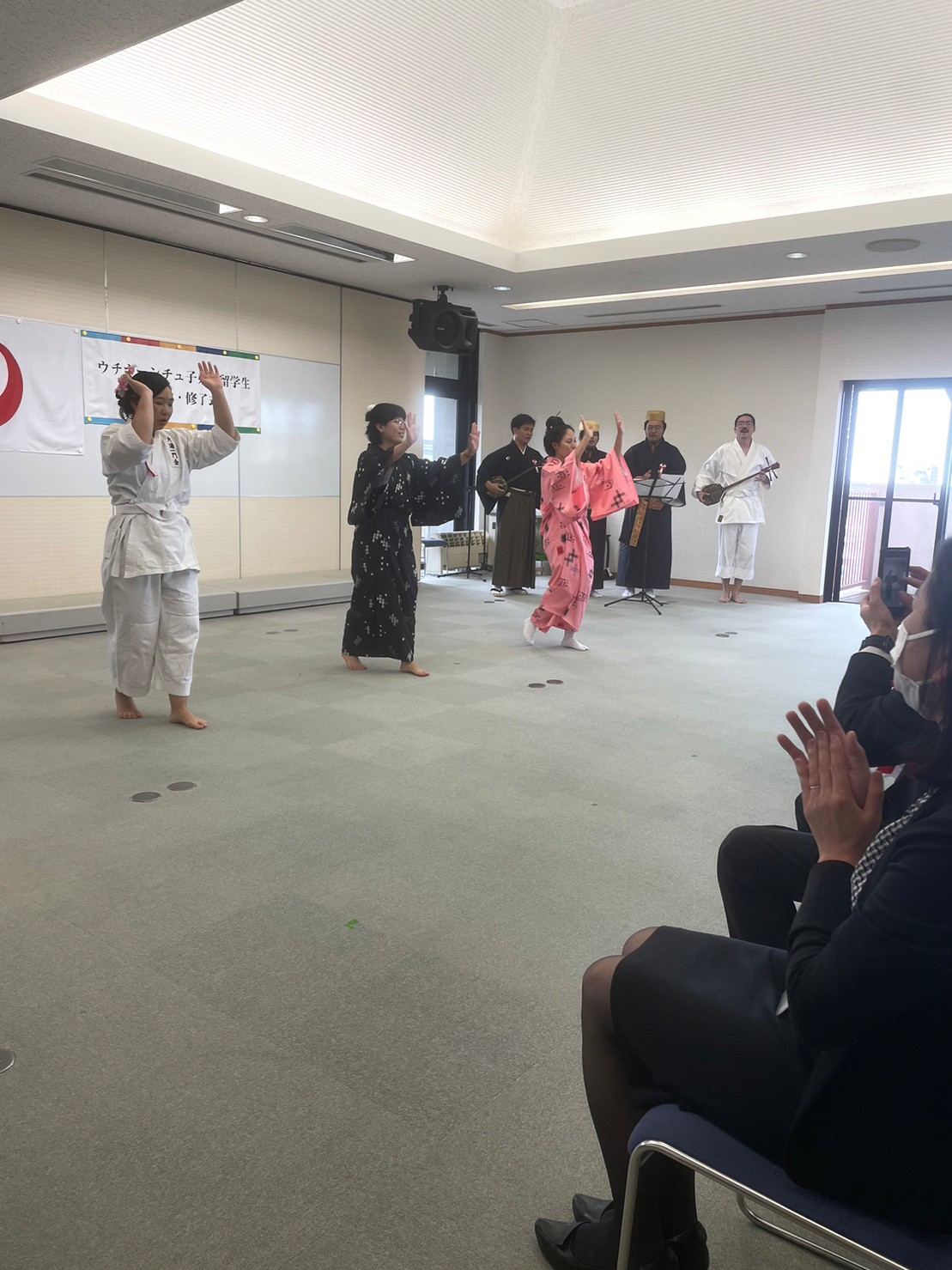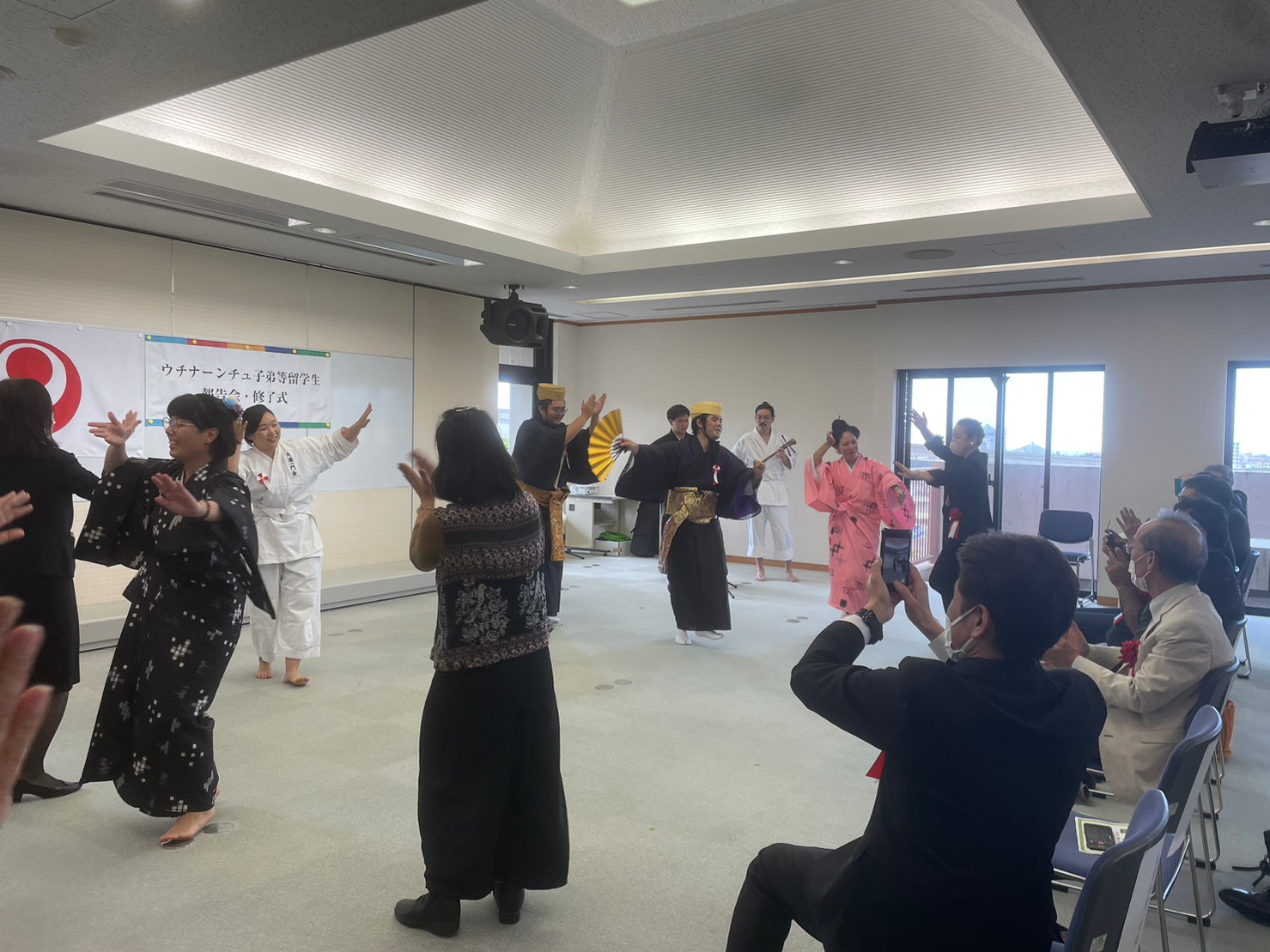 Although the training period was only six months, Kempi students were able to enjoy a fulfilling life in Okinawa, joining clubs, reconnecting with relatives, and making new friends in addition to the training.
We hope that when they return to their home countries, they will not forget the experiences they gained from this training program and will become bridges between Okinawa and their home countries.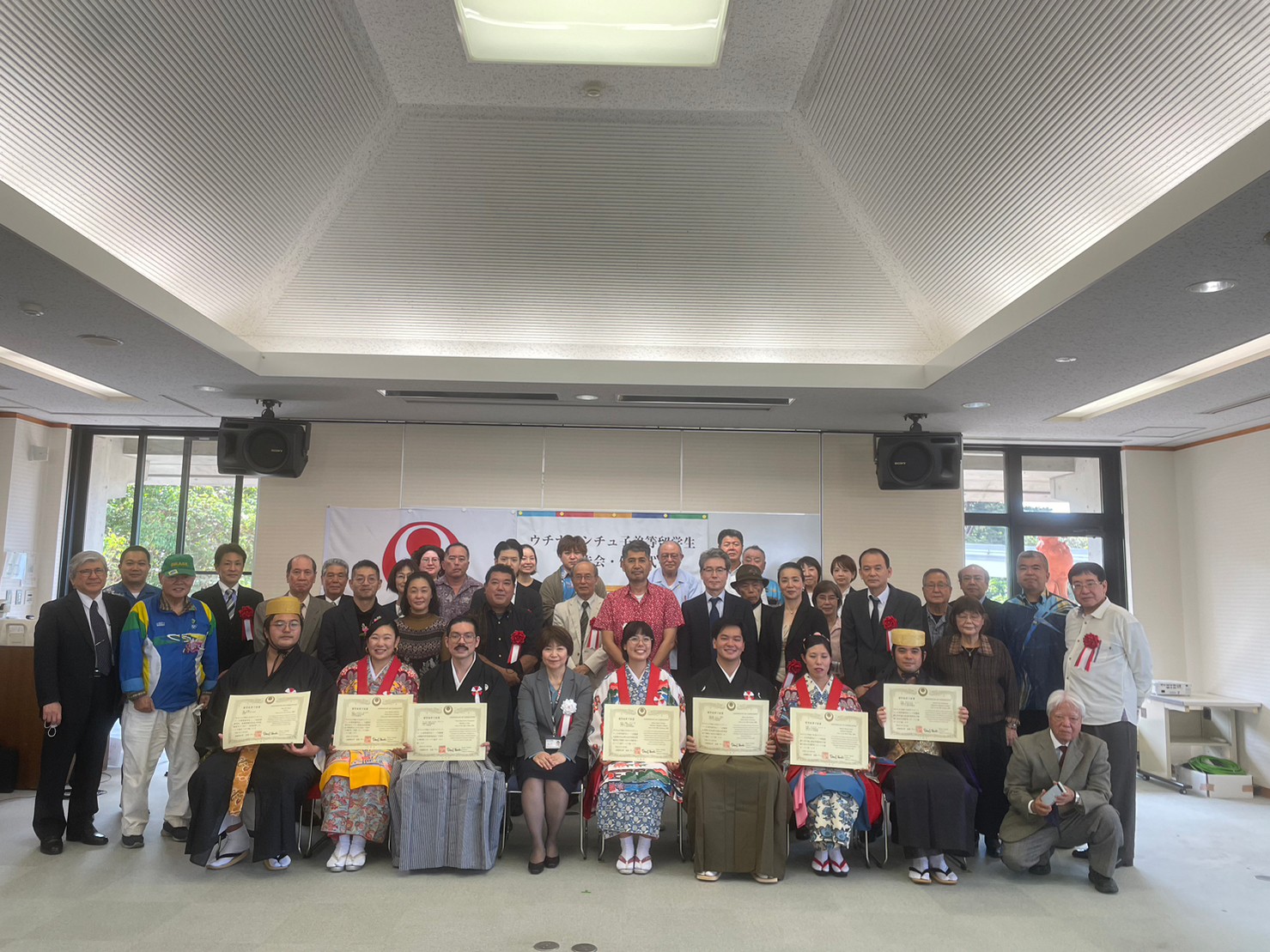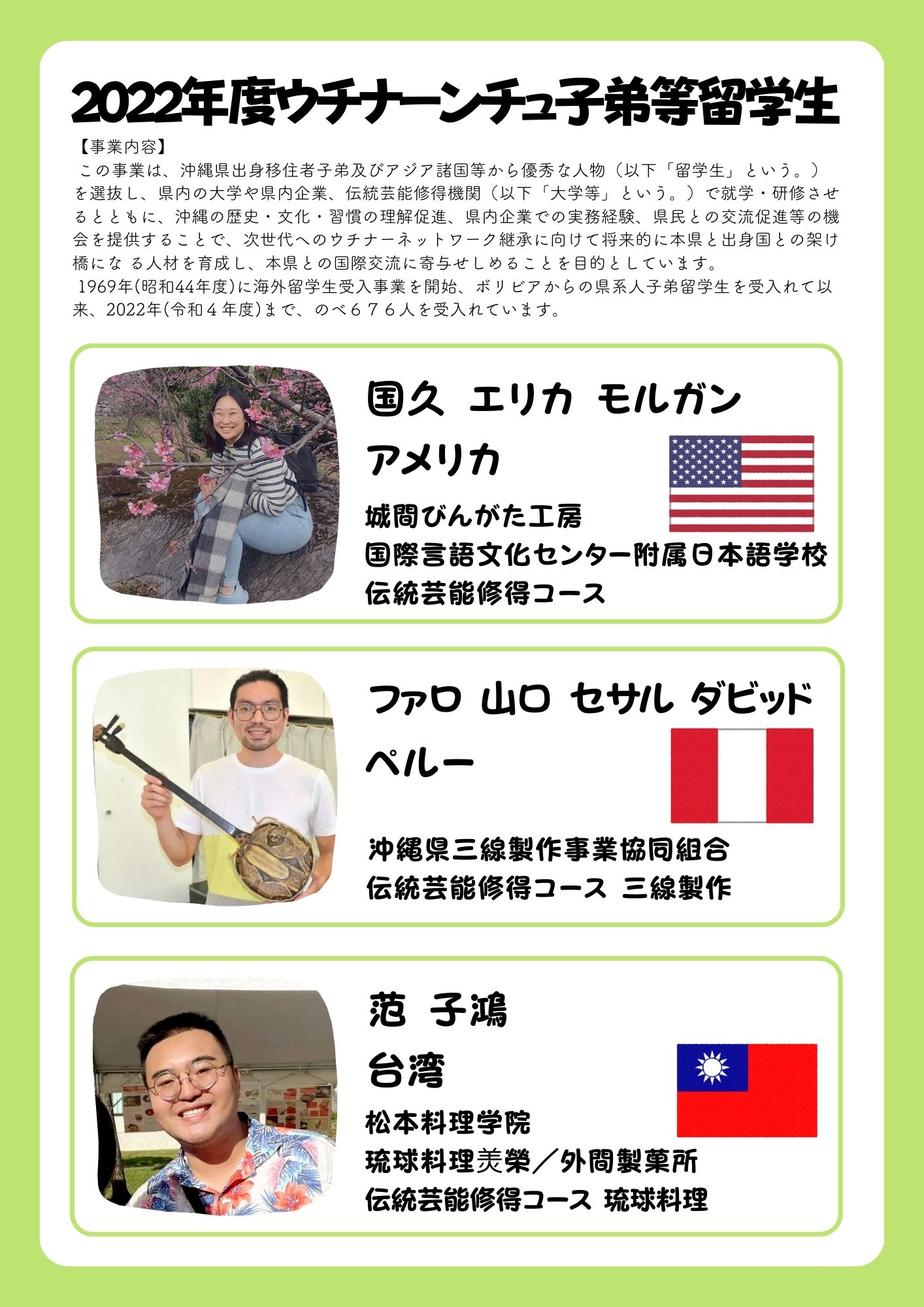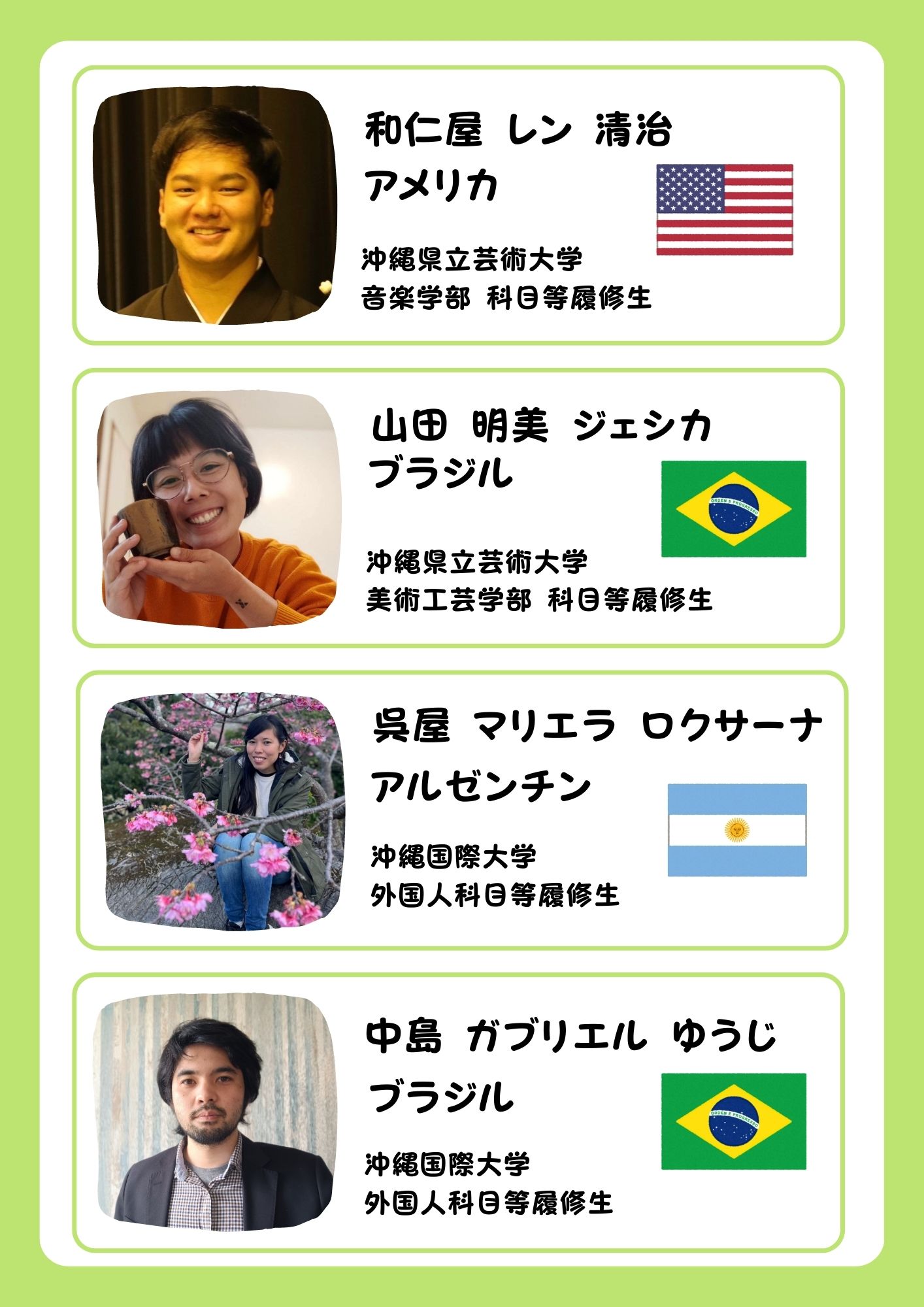 Article Contributors
Kinjo UNC
Related Articles