World Youth Uchina Shinka Online event with Hawaii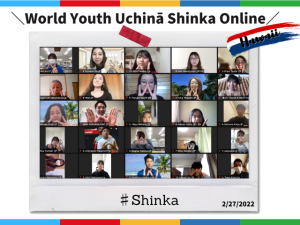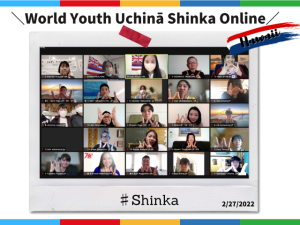 The World Youth Uchina Shinka Online event with Hawaii was held on February 27th.
SHINKA members were invited as guests. SHINKA is an organization founded by second to fifth generation Okinawan descendants in Hawaii with the goal of connecting the younger generations to their Okinawan identity through social and cultural exchange. Many high school students attended the event, perhaps they felt a closeness with native English speakers.The participants helped each other and enjoyed interacting in Japanese, English, and Uchinaguchi. Participants from Okinawa said that it was good to learn about the similarities between Hawaii and Okinawa, and hearing the stories of the Uchinanchu in Hawaii made them rethink their own identity and roots ♫.
This is the last Shinka Online event, but we hope to organize more events next year and beyond where young Okinawans and Uchinanchu from all over the world can casually interact. Look forward to it, everyone~!
SHINKA
Related Articles