Sanshin Lecture to make you want to play more Sanshin
On February 25, we held an online event, "Sanshin Lecture to make you want to play more Sanshin" in both Japanese and Spanish, with guests from SANSHIN CRAFTSMEN´S BUSINESS COOPERATIVE ASSOCIATION OF OKINAWA (Sanshin Kumiai).
More than 40 people from various regions, including Japan and other countries, participated in the event.
First, Ms. Arakaki of Sanshin Kumiai spoke about the their activities and the history of Sanshin.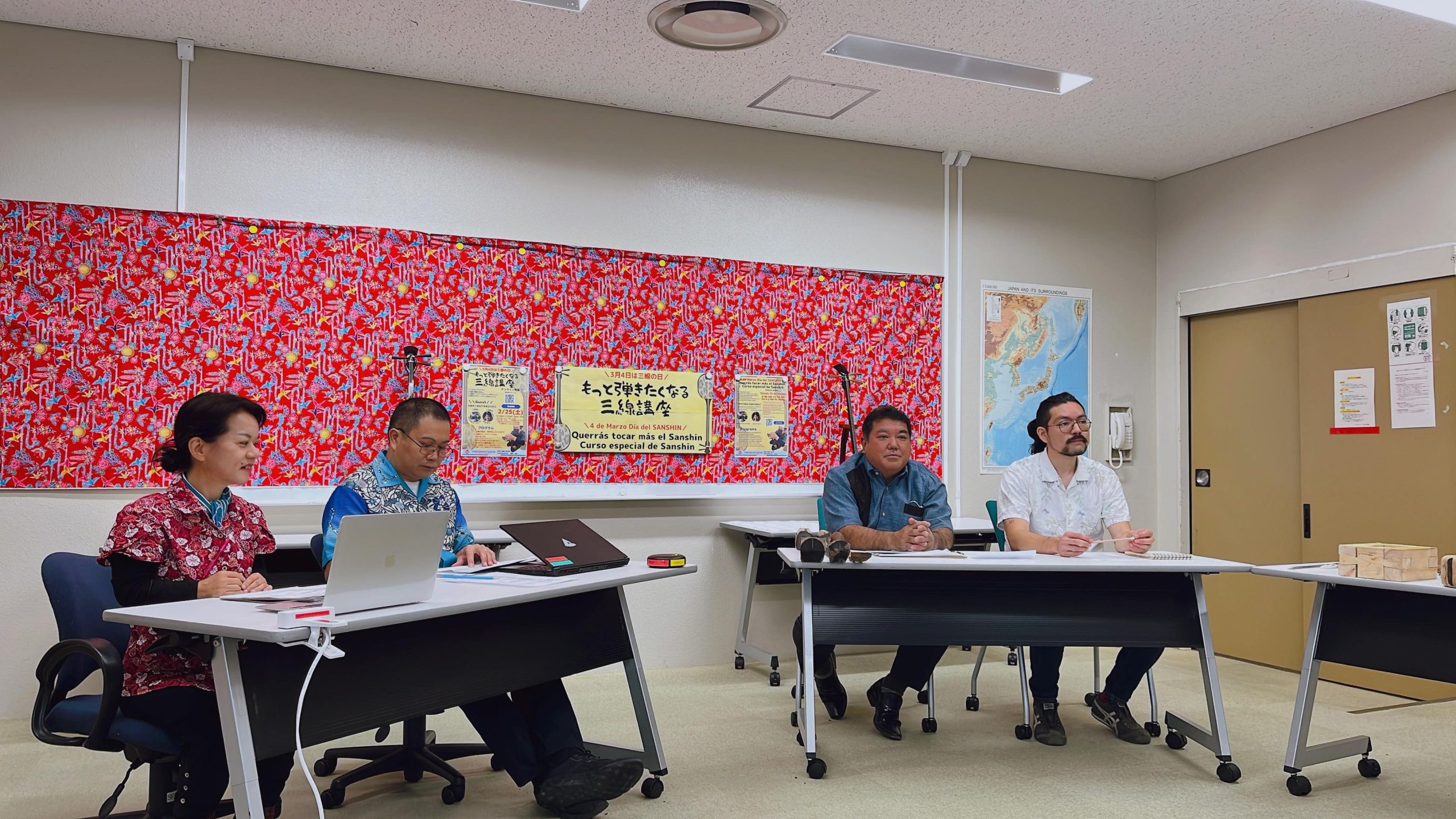 Afterwards, Mr. Kishimoto from Sho-Kobo, Sanshin workshop told us about the research of Sanshin in South America.Then, the participants were given a lecture on how to replace the strings of Sanshin, how to maintain Karakwi (the parts of Sanshin), how to store Sanshin etc., and both guests and participants performed maintenance.
Cesar, who is currently studying Sanshin production under Mr. Kishimoto as Kempi Exchange student, also showed the participants how to maintain Sanshin while interpreting in Spanish.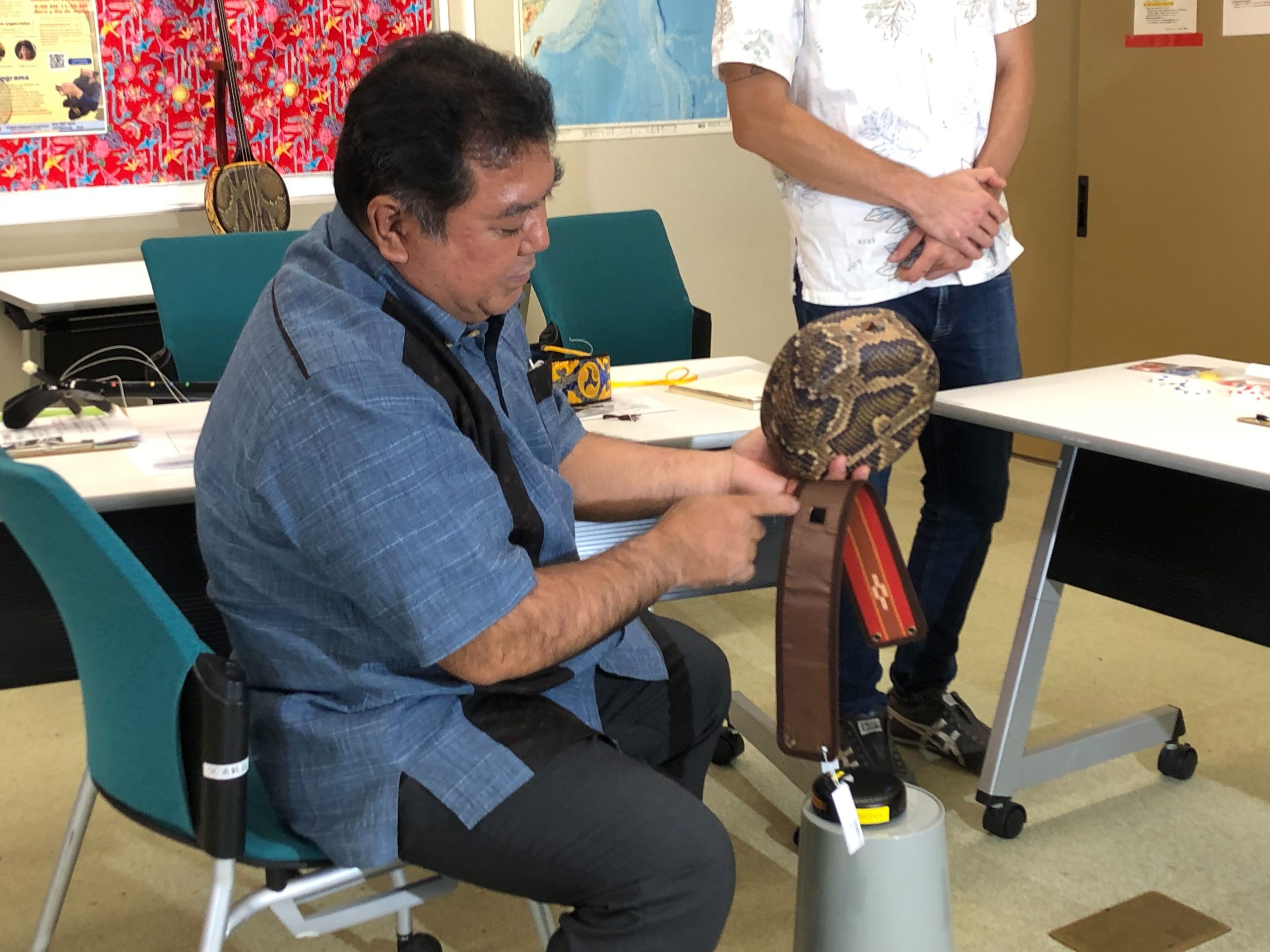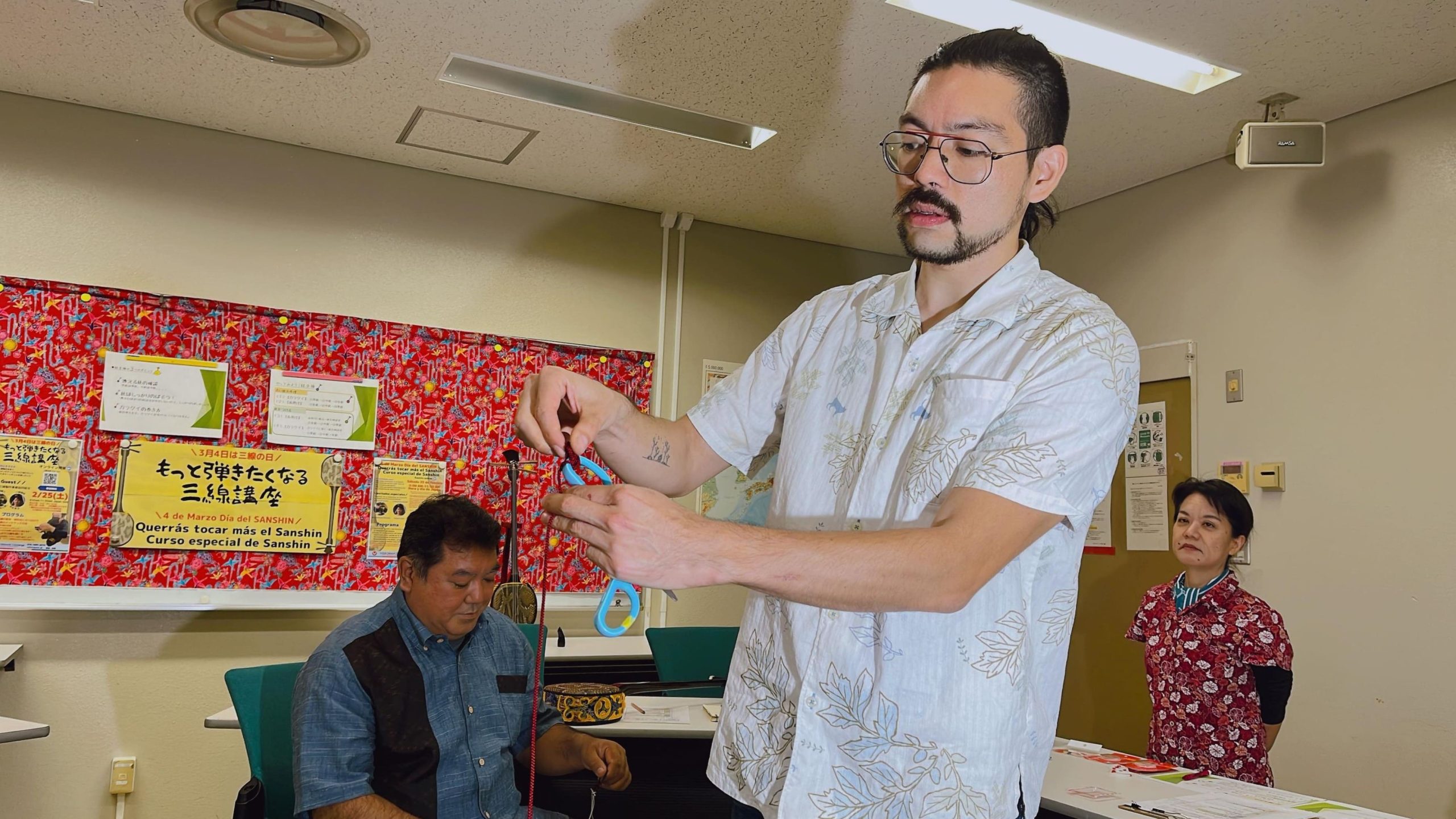 We received many questions from the participants. It was a valuable opportunity to be taught directly from the professional Sanshin craftsmen.
At the end of the event, all the participants sang a song, played Sanshin "Teansaguunu-Hana" and "Asadoya-Yunta," and ended the event with a lively kachaashii dancing.
Thank you to Sanshin Kumiai for your cooperation and to all the participants!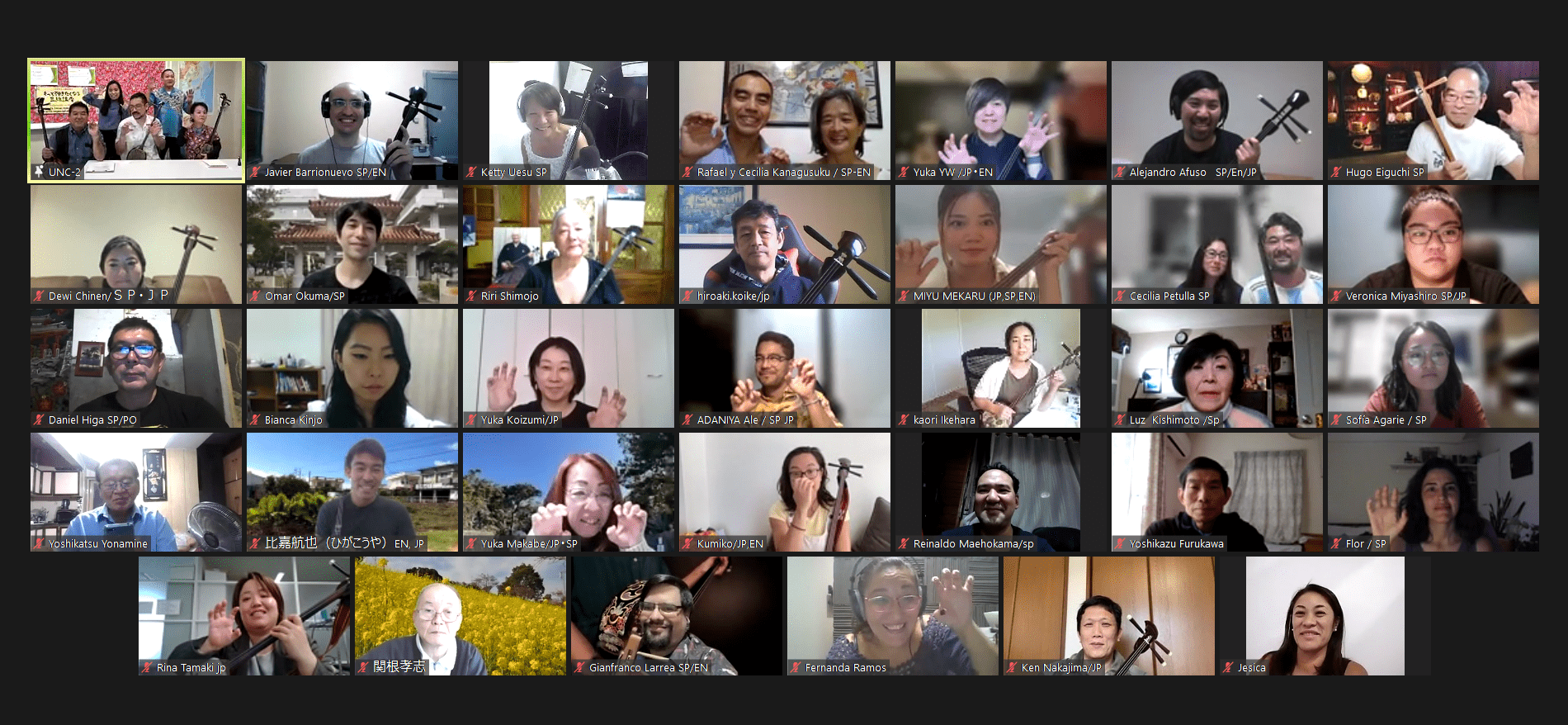 Guest
SANSHIN CRAFTSMEN'S BUSINESS COOPERATIVEASSOCIATIONS OKINAWA
 Ms. Arakaki Megumi

SHO-KOBO
 Mr.Kishimoto Naoto

KEMPI STUDENTS
 Farro Yamaguchi Cesar David

Related Articles