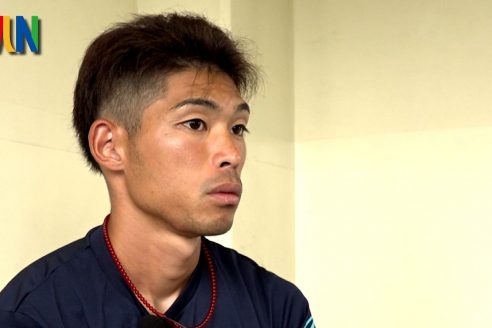 Increasing the population of young baseball players, even by one person
Career history I attended Urasoe Elementary School, Urasoe Junior High School, and th...
More
Close column
KATSUKI MATAYOSHI
Chunichi Dragons: pitcher, uniform number 16
Born in Okinawa
Okinawa Prefectural Nishihara High School—International Pacific University—Shikoku Island League Plus Kagawa—Chunichi Dragons
A right-handed side-armer with a powerful fastball and a sharp slider. Last season was Matayoshi's fifth year, which ended with an unsatisfying ERA (earned run average) of 6 points; he ended up pitching in only 40 games, the lowest in his career. This season, he demonstrated his stable pitching and a promise of his full potential.

Your everyday action could lead to your two, three years later or could relate to your future course, so it is necessary to build an environment that you can continue daily. It is easy to quit, so I don't want young players to limit their own potentials to barricade them from growing.
Read this writer's column