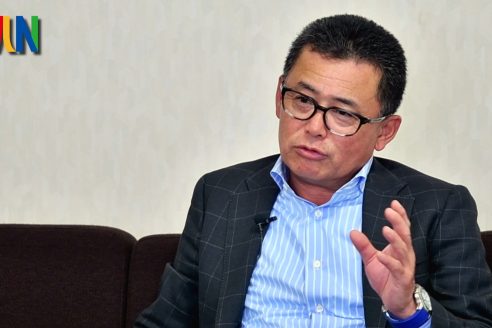 Unexpected Common Ground between New Zealand and Okinawa
Tell us about your career historyI was born in Tokyo, in 1959. My parents are both fro...
More
Close column
MAKOTO KINJO
President of ANZCO Foods Japan LTD.
Born in 1959, Tokyo. His parents are from Okinawa prefecture and lived in Okinawa in his youth. After graduating from New Zealand's University of Canterbury, he started working at a New Zealand food maker company.
He was assigned as a marketing manager of the Asia region. Later, in 2000, he joined ANZCO Foods LTD.
In 2003, he became the president of ANZCO Foods Japan office.
First of all, I believe that Uchinanchus have the spirit of exploration in their DNA; there is no need to be afraid, just take on whatever challenges that come to you. Secondly, when I attended the school in Yokohama, the chairman used to tell me many times, "be a person who moves the land, even if by one centimeter."
Read this writer's column