[Uchina Junior Study 2022] 3rd Learning Program ~Day1-2~
From August 1st to 6th, the Junista 2022 training camp program was held.
Since overseas participants participated online, we held an online program in the morning (overseas evening hours) and a face-to-face program for domestic participants only in the afternoon.


First day
The first day began with the Skill Chan Proof Festival, where each participant presented their specialty. The participants were divided into groups and introduced songs, dances, mat exercises, and their own creations together with the overseas participants. Each group had a blast.
the afternoon, we had planned a sabani experience program run by NPO Hamasuki Itoman, which operates the Itoman Uminchu Koubou and Museum , but unfortunately it was raining so we held a rope workshop. rice field.
It was a fun team-building time, with lectures on how to tie ropes, which are often used by Uminchu, and a team competition game using ropes.
Next, we moved to the Haebaru Cultural Center to see exhibits on immigration and war.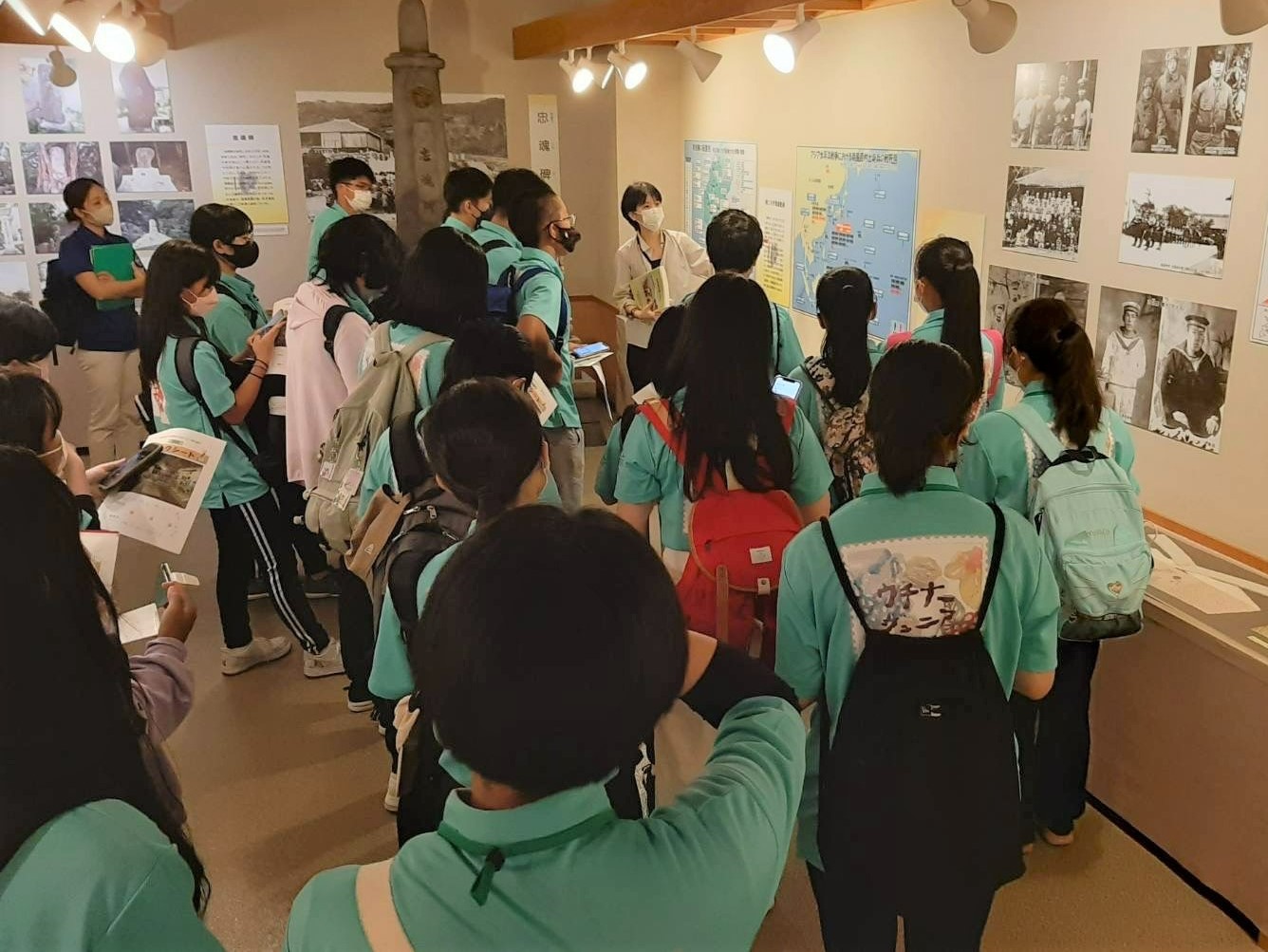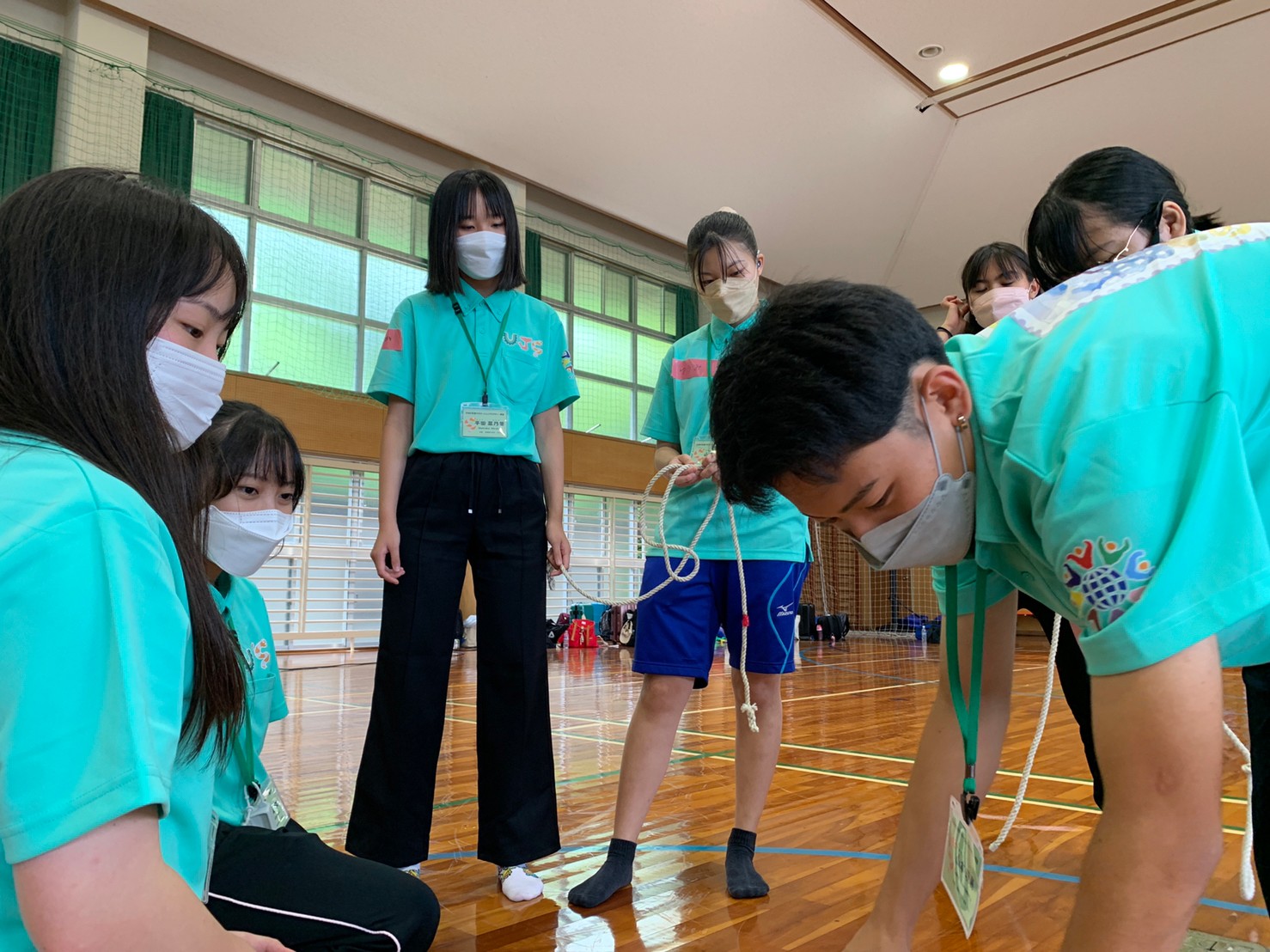 \ 2nd day /
On this day, I thought about "peace".
We invited Ms. Karina Kohatsu, a third-generation Peruvian Nikkei, to give a lecture on the project that the Peru Okinawa Kenjinkai worked on on "Irei no hi"-Memorial Day.
In the afternoon, JOCA Okinawa peace study program. At the ruins of Urasoe Castle, which became the site of a fierce battle, we learned about the Battle of Okinawa while interacting with our guide, and thought about the preciousness of peace.
Lastly, we invited Mr. Martin Niikado (third-generation Argentinian Okinawan), who is active as a shisa craftsman in the prefecture, to be a lecturer for the shisa experience program. After the participants introduced their own backgrounds and thoughts on the work, they made their own original Shisa. In addition, each team will make a shisa to send to the overseas participants, and we plan to send it with a letter when it is baked, so I'm looking forward to the reaction ♪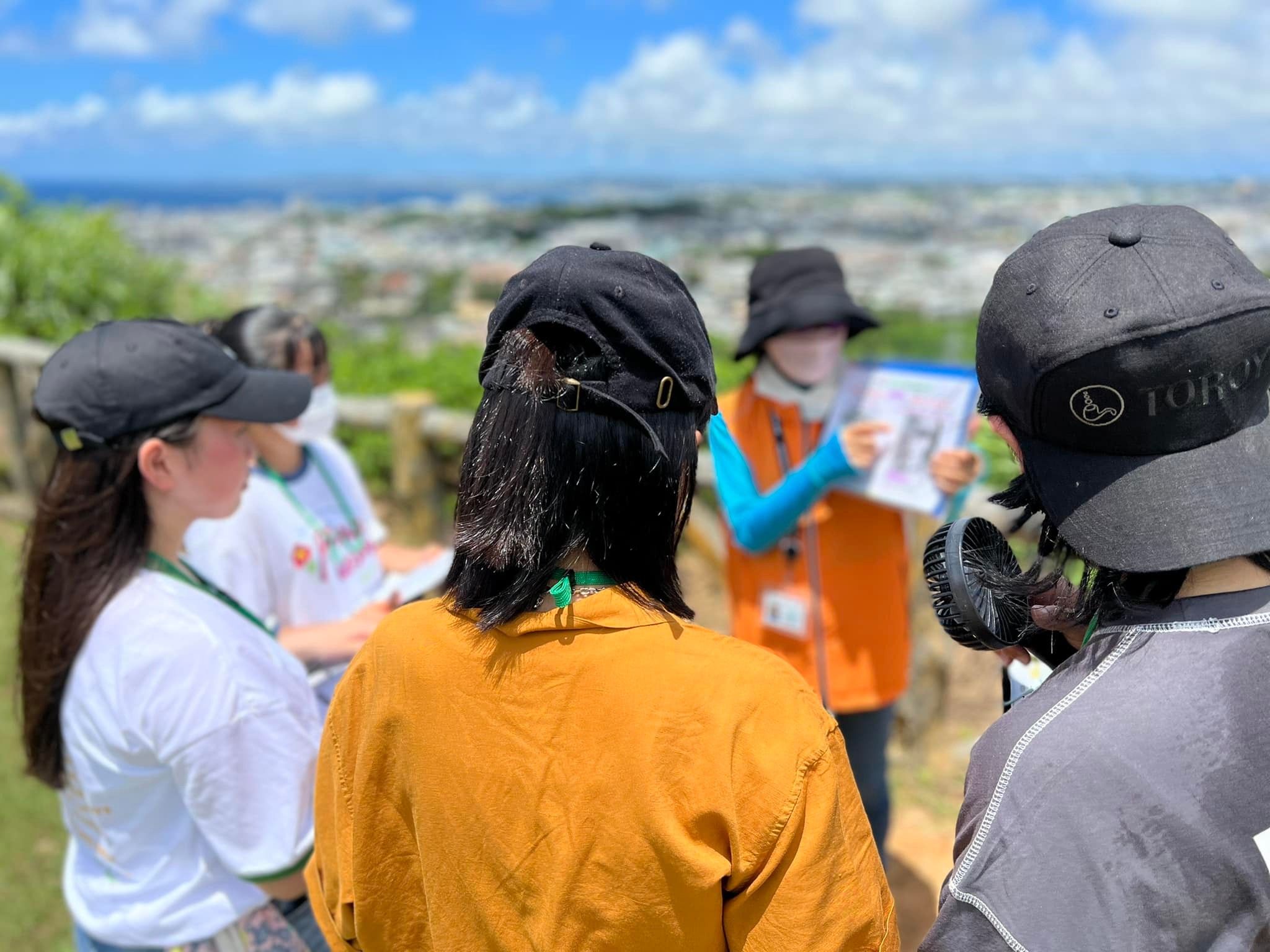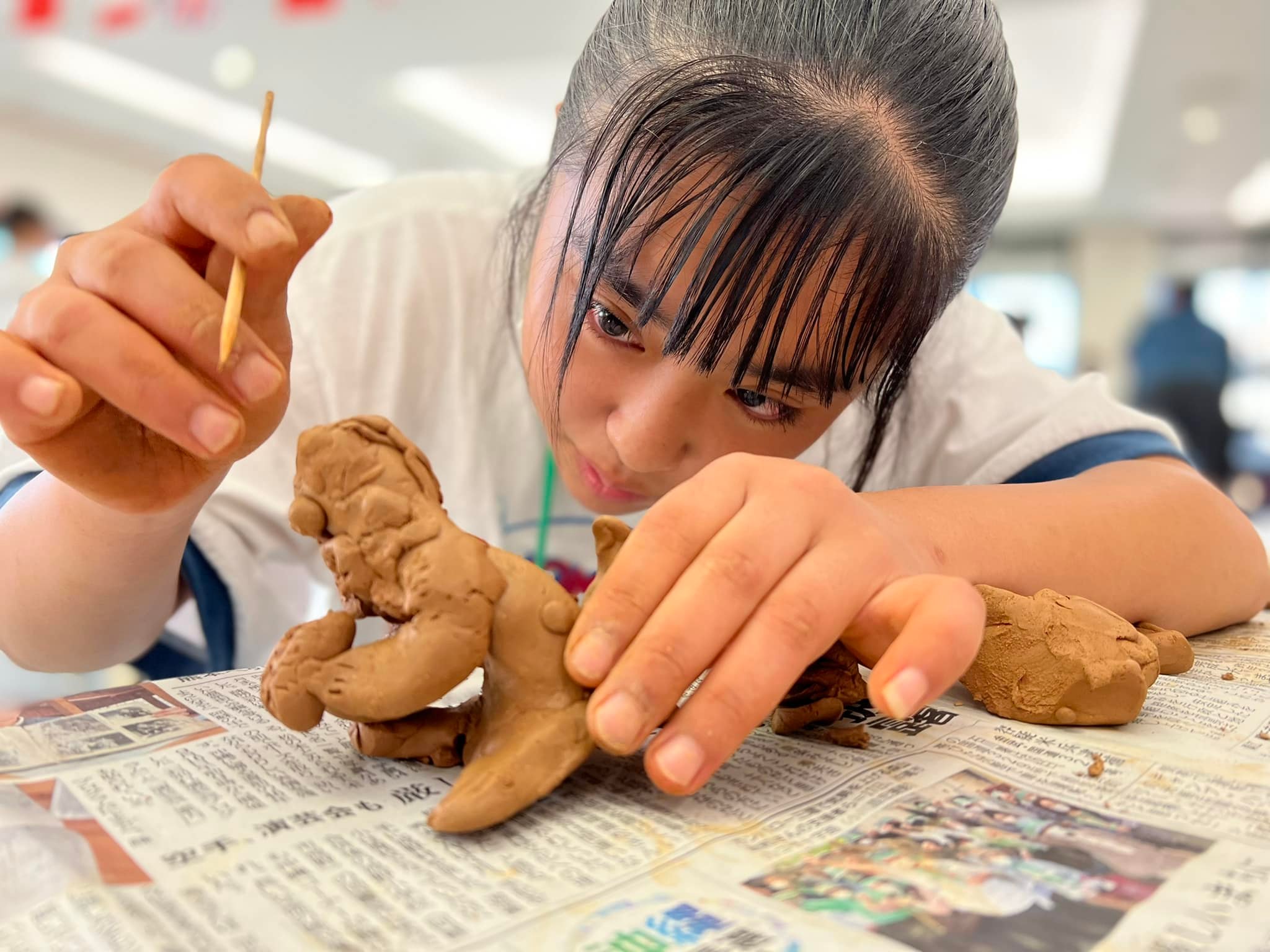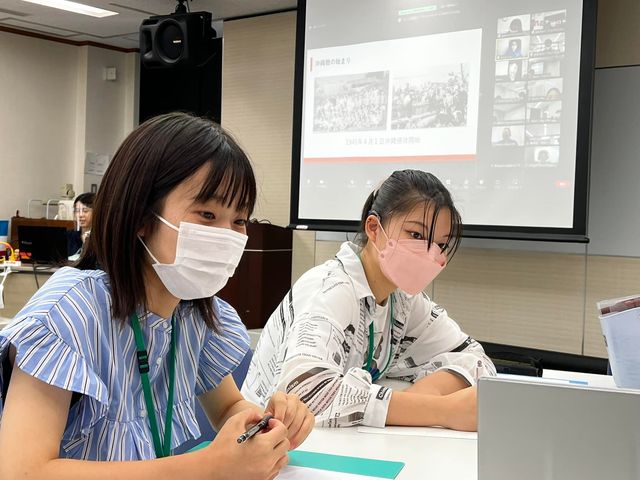 ―――――――――――――――――――――
 What is the Uchina Junior Study Project?
This project is carried out from June to October!
In this project, domestic junior and senior high school students interact with the children of overseas immigrants of the same generation,
This is a program to learn the history, culture and nature of Okinawa.
Through this experience, along with creating strong bonds between participants,
Deepen understanding of Okinawa, the hometown of children of overseas immigrants,
For students in the prefecture, by broadening their international perspectives,
Its purpose is to nurture young people who will lead the world's Uchina network.
 Every year, we came to Okinawa and held face-to-face,
This year, it will be held in a hybrid format of online and face-to-face.
This time, a total of 33 people participated: 2 from outside the prefecture, 1 from a remote island, 20 from within the prefecture, and 10 from overseas.
On the official website "World Uchina Network" operated by Okinawa Prefecture,
Please take a look at our program report.
\Junista 2022 activity report/
🥚 1st study program
Day 1 https://wun.jp/blog/archives/5147
Day 2 https://wun.jp/blog/archives/5169
🐣Second study program
Day 1 https://wun.jp/blog/archives/5232
Day 2 https://wun.jp/blog/archives/5247
Organizer: Okinawa Prefecture
Contact: JOCA Okinawa, WYUA, Tobu Top Tours
Related Articles